Welcome to the Residency Training Program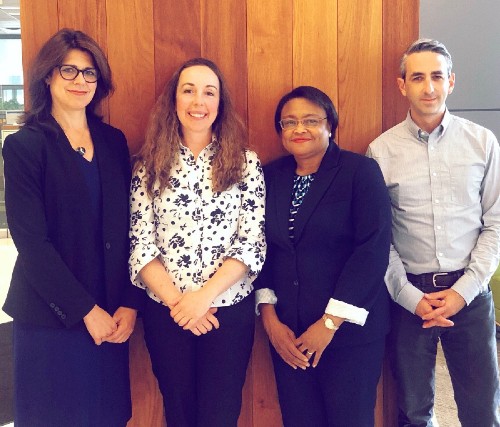 Dear Future Colleague,
Even though you are applying for residency training, once you enter the Psychiatry Department at Penn Medicine, you will indeed be our colleague. When I applied to the Hospital of University of Pennsylvania, years ago, I sought an academically excellent School of Medicine, but equally important to me was a warm, engaging environment in which to care for patients and which would support my growth as a person and as a physician. In this department, I found the highest caliber of training set in an engaged, supportive community of clinicians and scientists.
Perelman School of Medicine at the University of Pennsylvania is located right in the middle of campus. The medical school and the university hospital sit amidst a total of 12 professional and graduate schools. The geographic proximity of these schools creates a vibrant community, ripe for collaboration. The University of Pennsylvania Health System is comprised of multiple hospitals in the area, in addition to the Hospital of the University of Pennsylvania, including Pennsylvania Hospital, the nation's first hospital, Presbyterian Hospital, and two major affiliates: Veterans Affairs Medical Center and Children's Hospital of Philadelphia. We have a diverse patient population for which to care and from whom to learn.
The best reason to choose Penn Psychiatry Residency Program is the incredible cohesion among our residents, faculty and other healthcare team members. We have robust mentoring, and our faculty is world class and eager for you to join in your mutual areas of interest. At Penn, you will obtain an education that includes cutting-edge neuroscience, the latest psychopharmacological treatments and innovations, and masterful psychotherapy teaching from some of the world's experts in CBT (cognitive behavioral therapy) as well as psychodynamic psychotherapy. The Associate Program Directors are Kristin Leight, MD, Director of Psychotherapy Training; Cecilia Livesey, MD Director of Core Curriculum; and Matthew Kayser, MD PhD Director of Research/Neuroscience.
Our residents report they are trained to be master clinicians, outstanding educators, cutting edge researchers, and prominent administrators. We are proud to have created a curriculum that values resident wellness, and brings empathy, intellectual curiosity, and dedication to patient care. We look forward to welcoming you into the Penn Family.
All the best,

Cabrina
E. Cabrina Campbell, MD
Director, Residency Training
---
Back to Top