Curriculum
Our program utilizes an academic half day on Thursday afternoons to provide residents with dedicated protected time for comprehensive didactic, professional development, and wellness programming throughout all four years of residency. The afternoon begins with a residency-wide catered lunch and social time followed by a resident meeting to provide updates and address concerns within the program. Each class then breaks off for three hours of class-specific didactics.
The didactic program incorporates the various aspects of modern psychiatry organized into the domains of Neuroscience, Psychopharmacology, Psychotherapy, and Systems. The extraordinary richness and diversity of Penn's Psychiatry faculty make the mentoring and didactic experiences unparalleled.
Directors of each curriculum domain are:
Dr. Erica Baller and Co-Director Dr. Aaron Alexander-Bloch - Neuroscience Curriculum
Dr. Elizabeth Moore – Patient Safety and Quality Improvement Curriculum
Dr. Rajnish Mago - Psychopharmacology Curriculum
Dr. Kevin McCarthy - Psychotherapy Curriculum
Dr. Esha Khurana - Systems Curriculum
This program is supplemented by a comprehensive schedule of Grand Rounds, journal club, case conference, M&M conference, career day, annual Health Equity Symposium, wellness activities, and process groups.
The following are topics covered in the curriculum each year: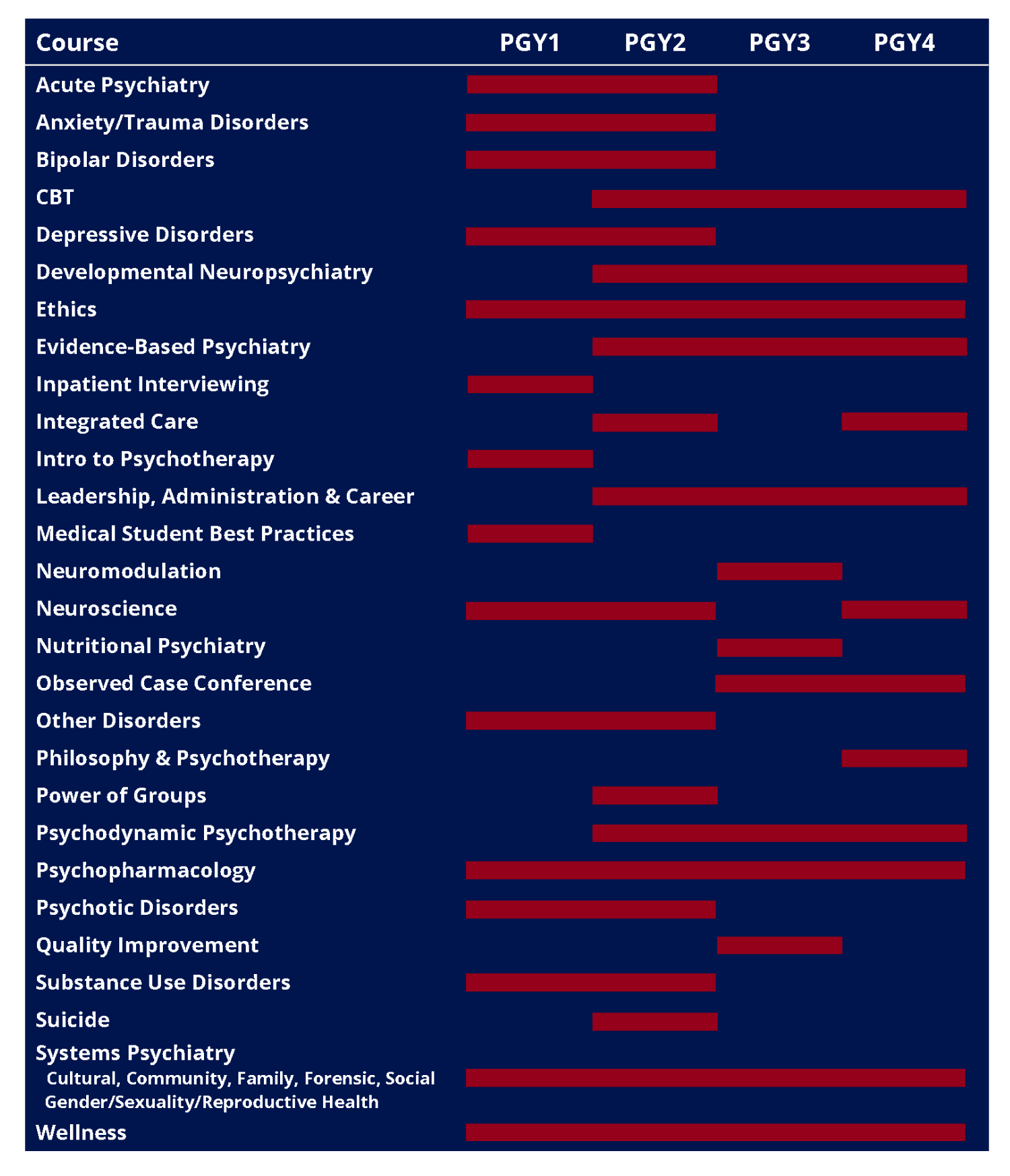 Back to Top