Research and Specialty Tracks
Research Opportunities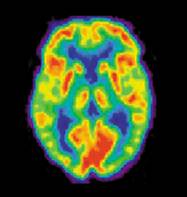 Penn is an outstanding international research university, and the Psychiatry faculty are among the most creative and productive in the institution. Penn was ranked fourth among departments of psychiatry for National Institutes of Health research funding in 2014.
There is a rich variety of ongoing research projects in which residents can participate, ranging from molecular neuroscience to health systems and psychotherapy research. MD/PhD candidates, as well as residents with defined areas of interest, are encouraged to continue their research within their residency training. There are individualized opportunities to conduct research in the areas of substance abuse, cognitive neuroscience, psychotherapy, child and adolescent psychiatry, and community psychiatry as part of the residency curriculum. Many of our residents choose to stay at Penn following their residencies to complete fellowship training with a faculty mentor.
Research Track
Mission
Our department has a tradition of excellence in research, and continues to be the academic home of world-renowned leaders in basic, translational and clinical psychiatry. Cutting-edge research is a priority at Penn, and so is training the next generation of psychiatric researchers.
We perennially rank among the top five in NIH funded research in psychiatry. Our vibrant research community creates a wealth of opportunities for residents. Established mentorship and active projects allow for resident participation in every area of psychiatry, from molecular to translational neuroscience, genetics, clinical trials, health systems, and psychotherapy research.
Structure
The program includes intensive individual mentorship with senior faculty in the department, specialized didactics in research methods, and focused administrative support. Over 25 faculty members are involved in mentoring scholars and leading seminar sessions on conducting patient-oriented research. Residents are able to apply to the research track at several points prior to and during residency. It is expected that these scholars will be able to secure academic positions following their training, and several recent research track graduates have joined the Department of Psychiatry faculty at Penn.
In addition to mentorship and classroom learning, protected research time is a key component of the residency research track. Dedicated research time increases throughout the residency from 10% in the first year to 20% in second year, 40% in third year, and 80% as a fourth year.
Recent Projects
Some examples of recent Research Scholars' projects include:
Neuroimaging of ADHD in adolescents
TMS for auditory hallucinations in schizophrenia
Sub-syndromal depression in geriatric primary care
Cognitive deficits associated with depression
Smoking and body image in adolescent females
Assertive community treatment for chronic mental illness
MAP kinase physiology in olfactory epithelium of patients with bipolar disorder
Clinical profiles predictive of polypharmacy in seriously mental health consumers in community mental health programs
VMAT1 in Bipolar Disorder and Schizophrenia
The role of hope and positive attitudes about care in predicting participation in and outcomes of treatment
Brain stimulation techniques for the treatment of severe depression
Outcomes and preventative measurements for patients presenting with partial acute stress disorder following a trauma
Cultural differences in description of depression in geriatric patients
Close
Penn Psychotherapy Track
The Penn Psychiatry Residency Psychotherapy Track provide an elective experience for psychiatry residents interested in deepening and broadening their understanding and technical proficiency in psychotherapy. The track provides an opportunity to supplement the basic required curriculum, and focuses on:
developing an understanding and appreciation of the theory and practice of the full range of available psychotherapies
the similarities and differences among the psychotherapies
the issues involved in the clinical integration of the different types of psychotherapy
the empirical and clinical knowledge base for the appropriate use of the psychotherapies
research approaches to the study of psychotherapy
Expectations
Residents will carry a minimum of 7 psychotherapy hours per week, and may add a fourth supervision. A group clinical supervision organized around topics in psychotherapy with associated readings will meet Friday mornings 8:30-10:00 from September through June. Potential topics will include female development and psychology, comparison of psychodynamic and CBT treatment, psychotherapy as narrative, specialized CBT techniques, group psychotherapy, the psychology of organizations, terrorism, and classic Freud articles. Each faculty member will be scheduled for 3-4 weeks and will lead a discussion focusing on residents' cases with reference to the topic of interest and discussing key articles in the area. The resident's PGY4 academic project should focus on psychotherapy, and a mentor will be identified early in the year to help with the development of the project.
Click here to download the most recent Psychotherapy Track Seminar
Close
Public Psychiatry Track
Philadelphia's vast wealth of public mental health resources makes it an ideal site for the Public Psychiatry Residency Track. The Public Psychiatry Residency Track allows residents interested in the care of the seriously ill and chronically poor to gain the building blocks for a career as leaders in community psychiatry. Elective opportunities exist in the arenas of clinical care, administration, and research. Close integrations and collaborations with the Penn Center for Mental Health Policy and Services Research (CMHPSR), Horizon House, Hall Mercer, and Philadelphia's not-for-profit Community Behavioral Health medicaid agency all provide plentiful experience and abundant mentorship. Residents also attend and eventually coordinate the Public Psychiatry interest group, featuring monthly speakers and field trips to engage with aspects of community and cultural psychiatry. Penn is truly an ideal place to engage in community psychiatry with all the resources of an academic institution.
Close
Health Care Quality and Leadership Track
This two-year interdisciplinary track, which is supported by the Office of the Chief Medical Officer, will prepare the interested resident to be a leader in quality improvement and patient safety. To be selected, the resident will complete an application and interview by either Dr. Jennifer Myers or Dr. Neha Patel, the physician co-leaders of the track. Once selected, the resident will attend 2 weeks of didactic lectures in the first year and 1 week of lectures in the second year of the track. Topics of the didactics range from quality measurement and patient safety to innovation in healthcare and health information technology. For the full two years, the resident will participate in the weekly unit-based clinical leadership (UBCL) team meetings on the inpatient unit at Pennsylvania Hospital. This exposure will allow the resident to use skills learned from track didactics to collaborate with other physician and nurse leaders in the Department of Psychiatry and effect change in the system. Some UBCL projects have included the build for the psychiatric emergency room EMR/EHR documentation, restraint form revision, and monitoring metabolic syndrome for inpatients started on second generation antipsychotics. At the end of the second year, a capstone project will be completed and presented by the resident, and findings from this project should be submitted to a peer-reviewed journal for publication. If the resident has successfully completed all components of the track, he or she is awarded a certificate of Quality and Safety Leadership from the Hospital of the University of Pennsylvania.
More information can be found at: http://www.med.upenn.edu/chips/Track1.shtml
Close
Ethics Track
Coordinated with the Department of Medical Ethics & Health Policy and the ScattergoodEthics Program, the Ethics in Psychiatry Track provides interested residents with opportunities to engage in scholarly work in behavioral health care ethics. Specific topics may include the ethics of re-categorization of mental disorders, capacity and involuntary treatment, research involving mentally ill participants, confidentiality and the duty to warn and protect, and ethical issues related to correctional and forensic psychiatry. Trainees need not have a background in applied ethics or biomedical ethics.
Brief Description
Early in training, residents will meet with the track director, Dominic Sisti, PhD, to formulate a research and career prospectus. The research prospectus will briefly describe the intended primary research project. The career prospectus will outline potential ways to integrate medical ethics into the resident's post-training career. During PGY2, a comprehensive reading list will be designed to provide ​the ​conceptual background needed to execute a research project. During PGY3 and PGY4, the trainee will spend elective time at the Department of Medical Ethics & Health Policy conducting their research project and engaging in the intellectual life of the department​ through participation in department seminars, works in progress meetings, and informal gatherings.​
Goals & Expectations
Residents will lead one project, with mentorship, and will aim to submit a ​manuscript for publication by December of PGY4. Trainees will​ also​ have the opportunity to ​present their work at the annual meeting of the American Psychiatric Association.
Close
Child and Adolescent Psychiatry Track
The University of Pennsylvania's Department of Psychiatry enjoys a close affiliation with the Children's Hospital of Philadelphia (CHOP), one of the nation's best pediatric hospitals and home to world-renowned clinical faculty. Residents interested in Child and Adolescent Psychiatry are offered the opportunity for exposure to the specialty as early as the PGY-1 year.
In the PGY-1 year, interested residents can spend one month on the inpatient Adolescent Medicine Service at CHOP (where approximately half of the patients have a significant psychiatric or behavioral health issue, including eating disorders, pain syndromes, and first-episode psychosis); one month in the pediatric emergency room at CHOP; and one month on the pediatric neurology consult service at CHOP.
In the PGY-2 year, all residents rotate through the Behavioral Health Integrated Program (BHIP), the consult liaison service for children hospitalized at CHOP. While there, residents receive teaching and supervision from both attendings and child and adolescent fellows. PGY-2 residents also rotate through either the CHOP Outpatient Psychiatry Clinic, or through the Child and Family Outpatient Services at the Hall Mercer Community Mental Health Center.
In the PGY-3 year, residents expand upon their PGY-2 exposure by spending one afternoon clinic per week at either Hall Mercer Community Mental Health Center or CHOP Outpatient Clinic (where residents have the opportunity to observe patient and family interviews behind the mirror at the assessment clinic). Residents are encouraged to have long-term pediatric psychotherapy cases, and are provided with supervision from faculty members from both Penn and CHOP. During the PGY-4 year, residents can continue seeing their child and adolescent therapy cases, and also begin to see family therapy cases (with supervision from the Penn Center for Couples and Adult Families).
Child and Adolescent didactics take place throughout residency training, and include normal child development, child psychopathology, pediatric psychopharmacology, family systems, the approach to the adolescent, and psychotherapy. Research opportunities at both Penn and CHOP are available to general psychiatry residents interested in child and adolescent psychiatry research.
Penn residents can choose to either fast-track into a child and adolescent program after the PGY-3 year, or complete the four-year general residency and then apply to fellowship.
Click here to learn more about Child & Adolescent Psychiatry training at CHOP
Close
Back to Top