Program Leadership
E. Cabrina Campbell, M.D.
---
Program Director & Vice Chair of Education

Dr. Cabrina Campbell is Professor of Psychiatry, Vice Chair of Education, and Director of Residency Program. She graduated from Hendrix College with distinction and subsequently received her medical doctorate from the University of Arkansas for Medical Sciences. Dr. Campbell completed her residency training in psychiatry at the Hospital of the University of Pennsylvania. In her final year, she was appointed Chief Resident and then joined the faculty in the Perelman School of Medicine. Dr. Campbell is an attending at the Veterans Affairs Hospital, where she also served as Director of Acute Psychiatry. Her area of research is schizophrenia often co-occurring with substance use disorders.
For many years, Dr. Campbell was the Director of Psychiatry Clerkship. In this role, she co-authored the seminal paper "Standards for Psychiatry Clerkship Directors." In addition, she co-chaired the national task force to develop learning objectives for medical students in the psychiatry curriculum. Dr. Campbell has been the recipient of numerous teaching awards including two Humanism and Medicine Awards; one was given by the Association of American Medical Colleges and another by Penn Medicine. The American Psychiatric Association selected her for the Roeske Award, and she has received the coveted University-wide Christian R. and Mary F. Lindback Teaching Award. In the Perelman School of Medicine, she has received the following teaching awards: Blockley-Osler for Excellence in Teaching Clinical Medicine at the Bedside, The Robert Dunning Memorial Award, an award for excellence in teaching in graduate medical education. She is a faculty inductee to Alpha Omega Alpha, Penn Med Minority Hall of Fame, and the Arnold P Gold Foundation. Dr. Campbell is very grateful to have won four Penn Pearl Awards for Excellence in Clinical Teaching. In the psychiatry department, she has been the recipient of the Earl D. Bond Award for Distinguished Teaching at the medical student, resident, and/or graduate level. She has been selected four times for the Albert Stunkard Award, given by the graduating residency class each year for their dedication, mentorship and guidance throughout their residency training.
Dr. Campbell is known for her compassion and dedication to patients, students, residents, and other trainees. She is described as a champion of patient care. Dr. Campbell is a member of the inaugural class of the Academy of Master Clinicians and she has been selected as a Provost Penn Fellow at the University of Pennsylvania.
Kristin Leight, M.D.
---
Senior Associate Program Director

Dr. Kristin Leight received her Bachelor's Degree with Highest Honors in English and Creative Writing from the University of North Carolina at Chapel Hill in 1994 on a Morehead Scholarship, and her M.A. in Classics and English literature from Magdalen College, Oxford University, in 1997 on a British Marshall Scholarship. She worked as a research assistant and coordinator for psychiatrist Dr. Lori Altshuler at UCLA from 1997-98 and 1999-2000 and completed a post baccalaureate premedical course at Bryn Mawr College from 1998-1999.
After receiving her M.D. from Harvard Medical School in 2004, Dr. Leight completed her psychiatry residency at Columbia University Medical Center/New York State Psychiatric Institute in 2008 as a Chief Resident. Upon graduation from Columbia residency, she was hired as an inpatient attending at New York Presbyterian Hospital's 9 Garden North inpatient unit. She also worked as an outpatient attending in the Columbia's Women's Program. From 2009-2010, she completed a Fellowship in Women's Mental Health at Columbia. From 2010-2011, she served as an attending at the Columbia Intensive Outpatient Program. From 2010-2014, she served as an outpatient attending at the Columbia Women's Program and also as the Fellowship Director for the Women's Mental Health Fellowship at Columbia. Dr. Leight was an Instructor in Clinical Psychiatry from 2008 to 2011 and Assistant Professor of Clinical Psychiatry at Columbia from 2011 to 2015. She was awarded the Roger MacKinnon Award for Outstanding Teaching of Psychiatry by the Columbia Psychiatry residency class of 2013.
Dr. Leight joined the University of Pennsylvania Department of Psychiatry in 2015. She has served as a psychiatry attending in the Outpatient Psychiatry Clinic and led the Mood Disorders inpatient team on Pennsylvania Hospital's 6 Spruce unit from 2017-2019. Dr. Leight was awarded the Earl Bond Award for Excellence in Clinical Education in 2019. Dr. Leight's clinical interests include mood disorders, women's mental health, psychodynamic psychotherapy. She is also interested in promoting physician wellness and well-being.
Matthew Kayser, M.D., Ph.D.
---
Associate Program Director & Director of Research

Dr. Matthew Kayser joined the faculty at the University of Pennsylvania as Assistant Professor Psychiatry and Neuroscience in January 2015. He received his ScB with Honors in Neuroscience from Brown University and earned his MD/PhD from the University of Pennsylvania. He then pursued a residency in psychiatry at Penn and maintains a clinical focus on issues at the intersection of sleep and mental illness. Dr. Kayser currently serves as Director of the Psychiatry Residency Research Track at Penn. Work in Dr. Kayser's laboratory centers on improving our understanding of how sleep abnormalities contribute to psychiatric disease. In particular, he uses the powerful model system Drosophila to investigate a critical role for sleep in the developing brain. Dr. Kayser's work has appeared in high impact journals such as Science and Neuron and has been recognized with an NIH K08 Career Development Award, Burroughs Wellcome Career Award for Medical Scientists, March of Dimes Basil O'Connor Award, and Alfred P. Sloan Foundation Neuroscience Fellowship.
Albert Yu, M.D.
---
Assistant Program Director, Clinical Training

Dr. Albert Yu is a Clinical Assistant Professor of Psychiatry at the Perelman School of Medicine, University of Pennsylvania. He works clinically as a consult-liaison attending at the Corporal Michael Crescenz Veterans Affairs Medical Center and also serves as an Assistant Residency Program Director of Curriculum. Albert graduated Summa Cum Laude from Rutgers University, the State University of New Jersey with a BA in cell biology and neuroscience and also received a Barry M. Goldwater Scholarship. He received a MD from the Perelman School of Medicine, University of Pennsylvania and completed his residency at the Hospital of the University of Pennsylvania. During his residency, he served as a Chief Resident and received a Penn Pearls Award for Clinical Teaching of Medical Students, the Medical Student Teaching Award, and the Dean's Award for Excellence in Clinical Teaching by Housestaff. He was also inducted as a resident to the Gold Humanism Honor Society, championed the creation of the Medical Education Certificate Program in residency education, and co-founded PennPals, a resident-driven integrated care and education cooperative between the psychiatry and internal medicine residencies. Albert completed a Consult-Liaison psychiatry fellowship after graduating from the adult residency training program and is delighted to have the opportunity to continue to work intimately with residency education and clinical curriculum.
Rachel Talley, M.D.
---
Associate Program Director, Curriculum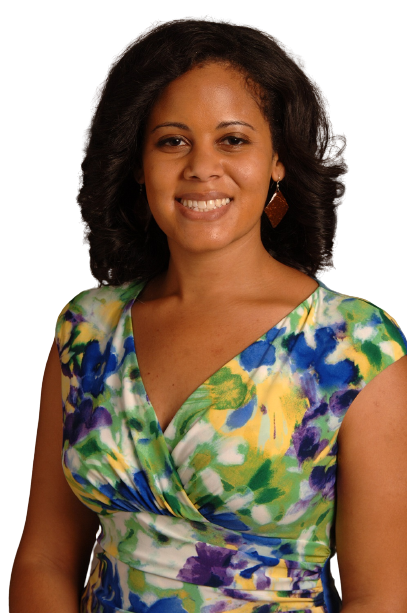 Dr. Rachel Talley joined the Penn Psychiatry residency leadership team as Associate Program Director in 2022. She received her B.A. in Chemistry from Harvard University in 2009 and her M.D. from Stanford University School of Medicine in 2014. She completed both her adult residency training (including Chief Resident 2017-2018) and public psychiatry fellowship at Columbia University/New York State Psychiatric Institute. She joined the faculty of the University of Pennsylvania as Assistant Professor of Clinical Psychiatry in 2019, initially serving as Associate Program Director of the department's fellowship in Public in Community Psychiatry. In 2020, she transition into the role of Director of the department's Fellowship in Public and Community Psychiatry and Director of the University of Pennsylvania's Center of Excellence in Public Service Psychiatry. She also directs the University of Pennsylvania's Spaces of Color Initiative, a peer support program for Penn community members impacted by experiences of racism. She has several years of frontline clinical experience in community-based settings, and currently works clinically at Horizon House, Inc. Her deep commitment to public and community mental health is reflected in her membership on the Board of the American Association for Community Psychiatry. She has been recognized for her teaching and leadership in community mental health, including receipt of the University of Pennsylvania Department of Psychiatry's Albert Stunkard Faculty Recognition Award both in 2021 and 2022, and the 2021 Larry A. Real Award from the Montgomery County PA chapter of the National Alliance on Mental Illness (NAMI).
Back to Top