Alliance of Minority Physicians
Penn's Commitment
The Penn psychiatry residency welcomes applicants of all ethnicities, races, genders, gender identities, sexual orientations, historical traditions, ages, religions, disabilities, veteran status, and socioeconomic backgrounds. We are committed to recruiting and advancing talented individuals from groups historically underrepresented in medicine.
In 2013, Dean Larry Jameson established the Office of Inclusion and Diversity to "strengthen the quality of education, produce innovative research, and support the delivery of high-quality, patient-centered care by fostering a vibrant, inclusive environment that fully embraces diversity." The health system and the residency have launched several programs and initiatives to support this goal.
Maintaining the pipeline of competitive, driven UIM medical students, residents, and fellows who are educated and trained in our academic centers is one of the tenets of AMP. In order to do this, we make Recruitment one of our top priorities. Our Departments Chairs and Division Chiefs, as well as Program leaders have recognized the importance of reaching out to competitive UIM applicants.
http://www.allianceofminorityphysicians.org/recruitment.html
Click here for The Alliance of Minority Physicians (AMP) pamphlet
Resident Experience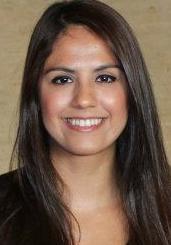 Hello! My name is Barbara Robles-Ramamurthy, and I just completed my Penn psychiatry residency and went on to pursue a child and adolescent psychiatry fellow at the Children's Hospital of Philadelphia. Given my strong interest in cultural and community psychiatry, and diversity efforts in medical education, I wanted to share some of my experiences at Penn that have helped me foster these. During residency, my Program Directors supported me to apply for the APA SAHMSA Minority Fellowship Program, which has allowed me to form great new working relationships, find career mentorship, and collaborate on presentations given at the APA and AACAP annual meeting.
More locally, I am involved with the Alliance of Minority Physicians, an organization that connects all underrepresented minority medical students, housestaff and faculty throughout Penn and CHOP. You can find the link to its website below on this page. Through the efforts of the Alliance of Minority Physicians, and the support of the UPHS and CHOP Psychiatry departments, we have created a funded visiting clerkship for underrepresented minority students to promote our minority recruitment.
It was through the Penn Public Psychiatry resident group that I originally interfaced with a non-profit organization in Philly that strives to improve mental health support for undocumented Latinos in the Philadelphia area. This grew into further involvement on the organization's Board of Directors and developing a training program for Latino teens serving as peer-to-peer mentors to others who have recently arrived in Philadelphia.
For those of us interested in cultural, community and public psychiatry, Philly and the Penn/CHOP communities offer endless opportunities! I really hope you will consider Penn for your psychiatry training.
Back to Top