Smith/Malhotra Laboratory
Ongoing Research Projects
Biomarkers and Functional Correlates of Synovial Joint Disease in the Mucopolysaccharidoses
The mucopolysaccharidoses (MPS) are a group of lysosomal storage diseases with multi-organ system involvement. Cartilage and joint disease in MPS have received very little attention, despite its clinical importance. Clinical and animal model studies suggest that progressive joint disease can be traced to a combination of developmental abnormalities, such as impaired bone formation, and chronic inflammation, which accelerates soft tissue degeneration. There is a critical need for a better understanding of joint disease pathophysiology in MPS patients, including robust diagnostic imaging to monitor joint disease progression and response to therapy. Our lab uses naturally occurring canine models of MPS to study joint disease pathophysiology and develop novel therapies and undertakes clinical studies of joint disease progression and response to therapy in children with MPS.
The main objectives of this study are:
Identify local and circulating molecular biomarkers specific to synovial joint disease in MPS, in order to better assess disease progression and response to therapy.
Identify new molecular targets for treating synovial joint disease in MPS.
Develop and validate a rapid, in vivo, quantitative ultrasound imaging technique for diagnosing and monitoring progressive, pathological joint changes in canine and human MPS patients.
Develop novel MRI sequences with short acquisition times for clinical imaging of synovial joints in MPS patients.
Correlate molecular, imaging and functional changes in synovial joints in human and canine MPS patients.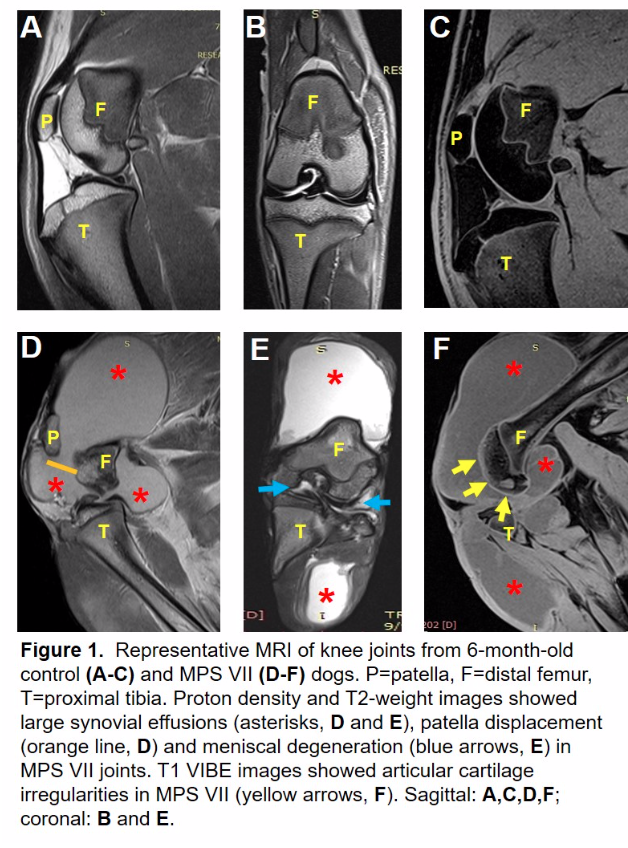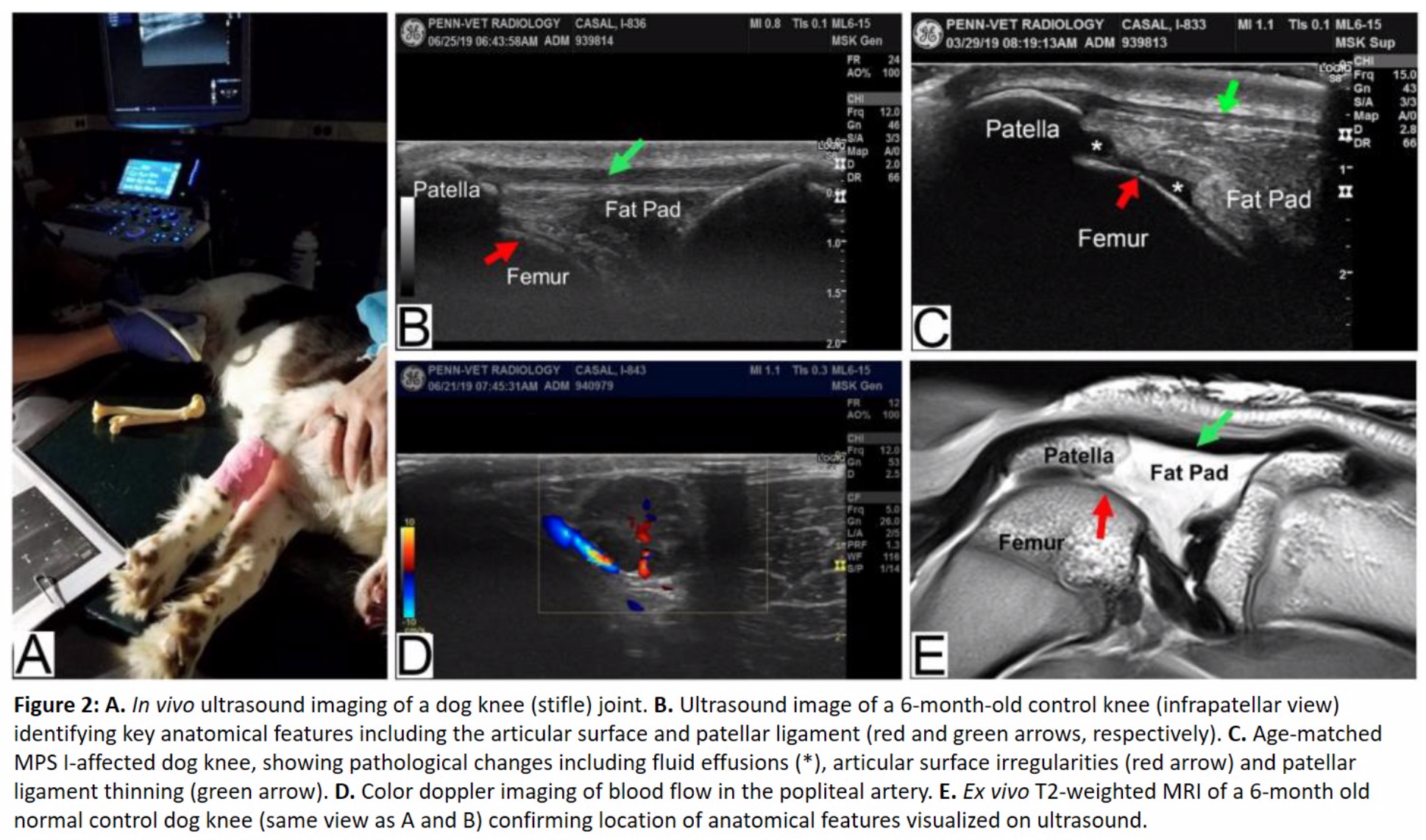 ---
Updated on 15 Dec 2019