Equipment
Specialized Systems
Specialized Systems
Note: we are no longer offering STORM super-resolution or training on the Bruker Vutara. Our only specialized system at this time is the Zeiss Lightsheet Z.1 SPIM system.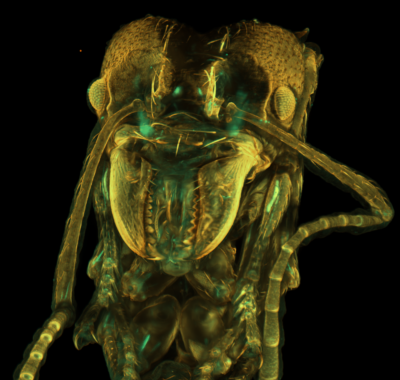 Room B30 Anatomy-Chemistry
Features
5x/0.16 NA and 20x/1.0 NA for RI = 1.33 (water) and RI = 1.45 (CLARITY/CUBIC)
Laser lines: 405 nm, 488 nm, 561 nm, and 638 nm
Peltier heating for live imaging of aqueous specimens
Best suited for:
Live or fixed imaging of transparent, aqueous samples that can be suspended in agarose such as zebrafish or organoids
Fixed imaging of CLARITY or CUBIC-cleared tissues less than 1 cm in diameter
Before you plan to use this system, watch the following introductory videos on sample preparation:
Not every sample is compatible with the above two methods, so you may need to get creative and consult other resources for ideas.