Announcements
Reminder: ITMAT 17th Annual International Symposium
Reminder: ITMAT 17th Annual International Symposium
10/06/22
Dear Colleagues,
There is still time to register for the Institute for Translational Medicine and Therapeutics [ITMAT] 17th Annual International Symposium, Translational Neuroscience Coming of Age, taking place this Monday and Tuesday, October 10-11, 2022, at the Smilow Center for Translational Research | The Arthur H. Rubenstein Auditorium [virtual participation also available].
Hosted by Dr. Garret FitzGerald and the ITMAT, this symposium will feature an exceptional group of speakers and attendees. Full program information listed here and below.
I encourage you all to attend. Find more information on the many exciting and informative talks planned for the rest of the year here.
All best,
Jon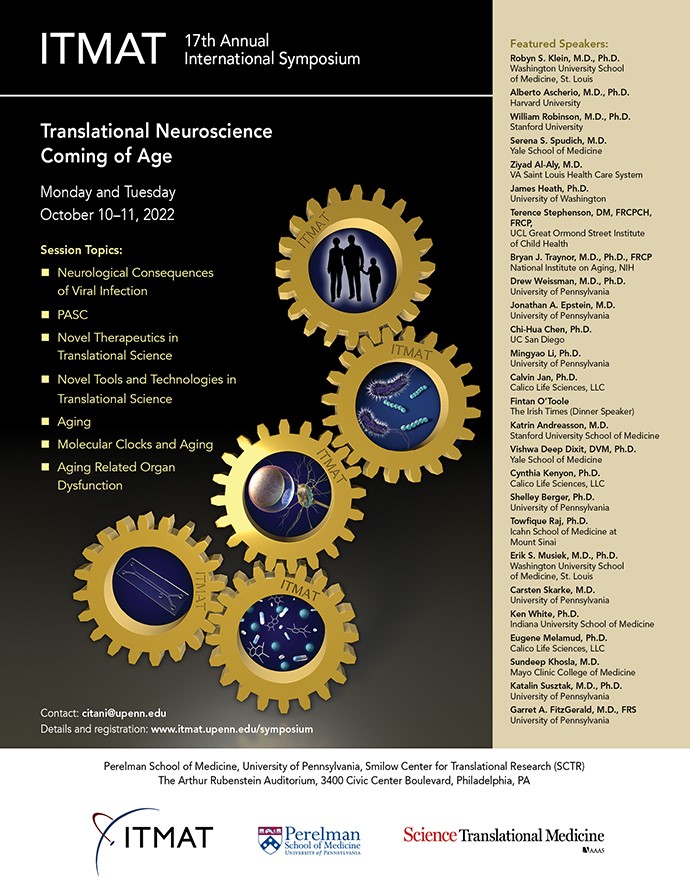 Jon Epstein, MD
EVD | CSO