Announcements
Suzanne Rizio
Suzanne Rizio

Grants Manager Department of Emergency Medicine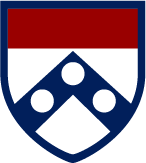 Years of Service at Penn
31+
Suzanne is an extremely hardworking, dedicated, trustworthy, and loyal employee. Anything that Suzanne works on she puts in 110%. She meets all deadlines and her work is pristine. I can always trust her to get the job done on time and in mint condition. Beyond that, she has a bubbly personality that just brings a smile to everyone's face.

Below is a comment from one of our faculty which says it all:

"Suzanne stands out for her incredible grit, perseverance, and willingness to roll up her sleeves and get things done. She has such attentiveness to detail and her follow through is laudable."

I have been lucky enough to work with Suzanne for over a decade and I am always in awe of her ability to stay on top of everything. She provides such helpful feedback and has always been so patient and willing to work through every step of the grant process. She is kind and thoughtful and makes you feel special. She does things in a timely manner and works late and early to make sure that all of the intricacies of the grant process are followed. She also helps to make things understandable when they are new or confusing and she's always willing to learn new things. Overall she makes the world a better place and I feel so honored to speak on Suzanne's behalf.
ROLE
Suzanne is responsible and accountable for effectively managing sponsored program administration (pre and post award) for the Department of Emergency Medicine and PM&R. She provides assistance and guidance to faculty regarding sponsored program policy and procedures, acts as a liaison with ORSS, ORS and sponsors, and manages records in WorkDay related to creating job requisitions, updating costing allocations, and hiring part time staff.