Bringing awareness to, learning about and supporting individuals with genetic conditions and their families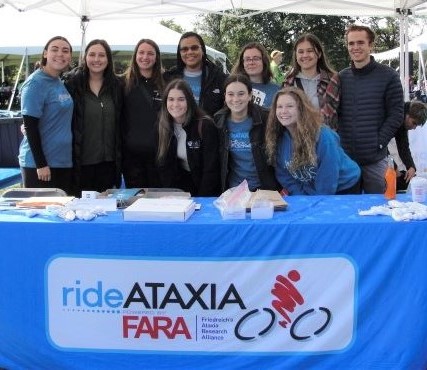 To effectively advocate for individuals, families and communities, genetic counselors must develop their knowledge of available social and health services and clinical research opportunities. Work with professional, community-based and disease-based organizations is also an important role for the professional genetic counselor. To prepare students for these roles, advocacy work is incorporated into the curriculum and clinical training of the University of Pennsylvania MSGC program.
Students volunteer at fundraisers, conferences, and events for patients with genetic disorders and their families. These experiences are valuable for community service and public health awareness, and they provide opportunities for students to interact with patients and families in a non-clinical setting, where they can learn more about their lived experience.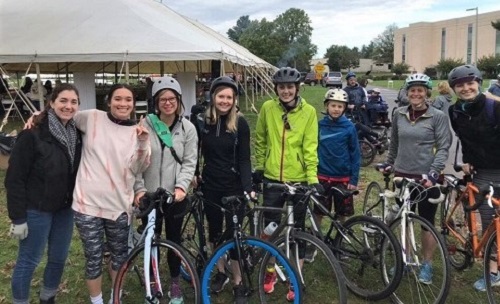 Every fall we participate in rideAtaxia Philly, a program of FARA, the Friedreich's Ataxia Research Alliance. rideATAXIA is a nation-wide program of bike rides that welcomes people of all abilities to ride and to support FARA's mission to treat and cure FA. Since 2007, rideATAXIA has raised invaluable awareness and over $10 million in support of FA research. GC student volunteers direct traffic, set up the site, staff information tables, and clean up at the end of the event. rideAtaxia founder and director Kyle Bryant visits a first year class each year to share his FA journey.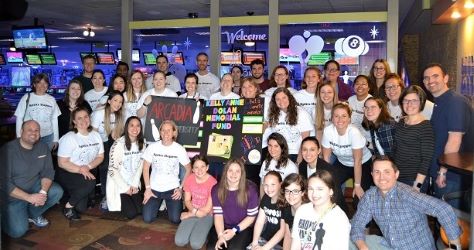 Since 2006, we have sponsored an annual Bowlathon to raise money for the Kelly Anne Dolan Memorial Fund, a local organization that has helped tens of thousands of families caring for children with serious illnesses, disabilities, and injuries since its founding in 1976. The fund provides financial assistance and direct support for needs not covered by insurance and a variety of respite programs for families residing in Pennsylvania, New Jersey, and Delaware. They also advocate for and provide educational resources to families nationwide.
Our other annual events include
22q and Boo, sponsored by the 22q and You Center at the Children's Hospital of Philadelphia

22q at the Zoo - Worldwide Awareness Day, the Philadelphia location of this international event of the International 22q11.2 Foundation
Philadelphia Concours d'Elegance, a fundraiser for Cool Cars for Kids, a Philadelphia-based non-profit organization that promotes awareness and raises funds to support research at the Rare Diagnoses Center at Children's Hospital of Philadelphia
Adopt-a-Family, a project of the Kelly Anne Dolan Memorial Fund, that helps make the holidays happier for families with children impacted by severe health conditions.