Home
Breaking News
Penn Medicine Awarded $9.5 Million Grant from the Warren Alpert Foundation to Increase Diversity in Genetic Counseling Programs
The Warren Alpert Foundation funding becomes the most significant award to support genetic counseling education nationwide
PHILADELPHIA — Penn Medicine has been awarded a $9.5 million grant from the Warren Alpert Foundation (WAF) to continue its efforts to increase diversity in genetic counseling, a field that, despite impressive leaps forward in genetic knowledge, lacks a diverse workforce. The Alliance to Increase Diversity in Genetic Counseling grant will support 40 underrepresented students in five genetic counseling programs in the Northeastern U.S. over five years to expand all dimensions of diversity. The Perelman School of Medicine at the University of Pennsylvania's Master of Science in Genetic Counseling Program will lead this effort, joined by participating Genetic Counseling master's programs at Boston University, Rutgers University, Sarah Lawrence College, and the University of Maryland School of Medicine. Ten students will be selected yearly to receive full tuition support and a cost of living stipend. Complete press release here.
Click here for more information on the Alliance to Increase Diversity Scholarships at the University of Pennsylvania.
---
The University of Pennsylvania Master of Science in Genetic Counseling Program is fortunate to be based at the Perelman School of Medicine, the first medical school in the country and rated in the top five for the last twenty years, and at a University and in a city where medical and educational breakthroughs and innovations have been a way of life for 300 years.
The combination of experience, tremendous resources, and a dedication to excellence makes the University of Pennsylvania's Master of Science in Genetic Counseling program a top choice for graduate education.
---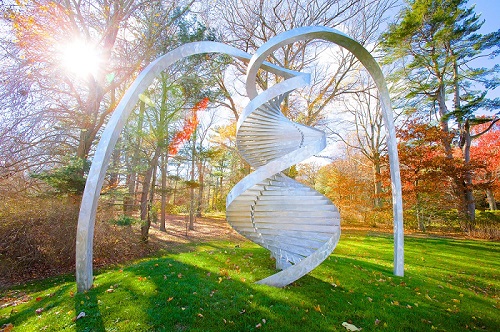 Mission Statement
The mission of the Perelman School of Medicine's Master of Science in Genetic Counseling program is to maximize the resources and clinical expertise of a renowned academic, research-oriented medical school to prepare the next generation of genetic counseling clinical scholars in order to shape the future of genetic counseling and genomic medicine.
---
The program received full re-accreditation in 2016 for the maximum of eight years, through 2024, and meets the ACGC requirements for curriculum content, clinical experience, and overall program design. Graduates of the program are qualified to sit for the certification examination offered by the ABGC and to apply for state licensure.

Latest News
Genetic Testing Saves Lives. So Why Aren't More Women of Color Doing It?

Thursday, October 14, 2021

Author Lauren Puckett-Pope's article in Elle magazine profiles two Penn Medicine physicians, Dr. Susan Domchek and Dr. Carmen Guerra, who are leading efforts to provide minority women with better information and better access to genetic testing. Dr. Susan Domchek is Executive Director of the Basser Center for BRCA at Penn Medicine; Director, MacDonald Women's Cancer Risk Evaluation Center at Penn Medicine; and the Basser Professor in Oncology at the Perelman School of Medicine. Dr. Carmen Guerra is Vice Chair of Diversity and Inclusion, Department of Medicine; Associate Director of Diversity and Outreach, Abramson Cancer Center; and the Ruth C. and Raymond G. Perelman Associate Professor of Medicine at the Perelman School of Medicine at the University of Pennsylvania.

'Steep learning curves' to 'Smooth Sailing': A reappraisal of telegenetics amidst the COVID- 19 pandemic --article just published in the Journal of Genetic Counseling

Wednesday, August 11, 2021

Rebecca Mueller, PhD, LCGC, course director of our Ethical Issues in Genetic Counseling course; Lisa Kessler, MS, LCGC, our Assistant Program Director; Erica Schindewolf, MS, LCGC, a genetic counselor in the Center for Fetal Diagnosis and Treatment; and Samantha Williams, a second year student in the MSGC program, just published an article focused on the unprecedented, both in speed and scope, shift to Telegenetics necessitated by COVID-19. Their qualitative study is based on semi-structured interviews with diverse providers and examines their experiences with the rapid shift to Telegenetics, the benefits and drawbacks of the practice, experiences supervising students on virtual platforms, and providers' preferences.

Early genetic testing can lead to better health outcomes. So why are patients of color not tested at the same rates?

Thursday, November 25, 2021

Dana Farengo Clark, MS, LCGC, Senior Genetic Counselor at Penn's Abramson Cancer Center, and her patient, NJ nurse Kimyatta Frazier, were interviewed by WHYY's Sojourner Ahébée about racial disparities in genetic testing.
UPenn MSGC Program - Upcoming Events