Home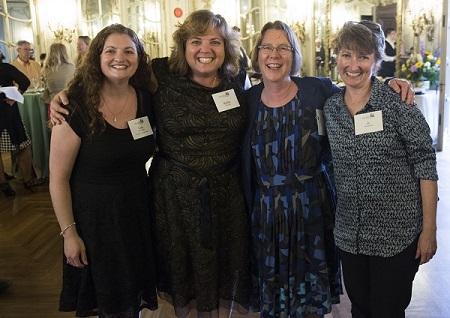 Between the four of us, we have more than 60 years of experience in genetic counseling graduate education and program management. We are passionate about our work and committed to bringing together outstanding faculty members, clinical care providers and researchers in genetics and genetic counseling to provide the best possible educational experience for future genetic counselors.
We are fortunate to be part of a program located at the first medical school in the country, rated in the top five for the last twenty years, and at a University and in a city where medical and education breakthroughs and innovations have been a way of life for 300 years.
The combination of experience, tremendous resources, and a dedication to excellence makes the University of Pennsylvania's Master of Science in Genetic Counseling program a top choice for graduate education.
---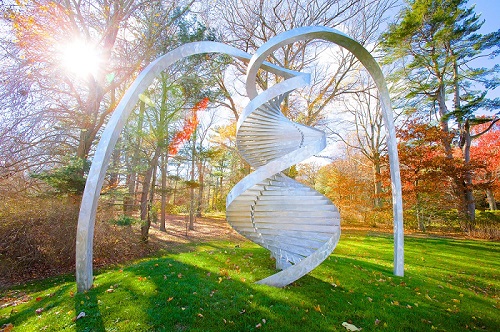 Mission Statement
The mission of the Perelman School of Medicine's Master of Science in Genetic Counseling program is to maximize the resources and clinical expertise of a renowned academic, research-oriented medical school to prepare the next generation of genetic counseling clinical scholars in order to shape the future of genetic counseling and genomic medicine.
---
The program received full re-accreditation in 2016 for the maximum of eight years, through 2024, and meets the ACGC requirements for curriculum content, clinical experience, and overall program design. Graduates of the program are qualified to sit for the certification examination offered by the ABGC and to apply for state licensure.

Latest News
'Steep learning curves' to 'Smooth Sailing': A reappraisal of telegenetics amidst the COVID- 19 pandemic --article just published in the Journal of Genetic Counseling

Wednesday, August 11, 2021

Rebecca Mueller, PhD, LCGC, course director of our Ethical Issues in Genetic Counseling course; Lisa Kessler, MS, LCGC, our Assistant Program Director; Erica Schindewolf, MS, LCGC, a genetic counselor in the Center for Fetal Diagnosis and Treatment; and Samantha Williams, a second year student in the MSGC program, just published an article focused on the unprecedented, both in speed and scope, shift to Telegenetics necessitated by COVID-19. Their qualitative study is based on semi-structured interviews with diverse providers and examines their experiences with the rapid shift to Telegenetics, the benefits and drawbacks of the practice, experiences supervising students on virtual platforms, and providers' preferences.
UPenn MSGC Program - Upcoming Events
UPenn MSGC Team at 2021 rideATAXIA Philly

Saturday, October 9, 2021

Saturday, October 9, 2021

Volunteer shifts from 6:00 AM - 1:00 PM. Staggered race starts from 8:00 AM (for the 48 mile race) to 11:00 AM at (for the 1 miler)

The University of Pennsylvania Masters in Genetic Counseling Program has formed a team of riders and volunteers for rideATAXIA Philly 2021. Please support team Krebs Cyclists – UPenn MSGC Program as donors, volunteers or race team members as we bike 1, 3, 6, 21, and 48 miles on October 9th, 2021, to benefit rideATAXIA and the Friedreich's Ataxia Research Alliance (FARA).

Meet the Students - a virtual event for prospective students

Wednesday, October 20, 2021

7:00 PM

Five recent graduates and five current second year students will share their experiences and answer questions about the program. All prospective students are welcome to attend.