Curriculum
Experiential Learning
Experiential Learning - Beyond the Clinic and Classroom
The Accreditation Council for Genetic Counseling Practice-Based Competencies require that students experience a broad range of activities to learn about the profession, better prepare themselves to become part of it, and familiarize themselves with the lives of patients, their families, and their communities. To achieve these competencies, students attend and participate in a variety of professional activities as part of the degree requirements.
Genetics Rounds
Every Tuesday at 9:00 a.m. in the Hub for Clinical Collaboration at the Children's Hospital of Philadelphia, students attend Genetics Rounds. This weekly forum brings together practitioners involved in Genomic Medicine at the University of Pennsylvania and the Children's Hospital of Philadelphia. All clinical genetics services (pediatric, biochemical, adult, cancer, cardiovascular and lipid, maternal fetal medicine, neurogenetics/neuromuscular, Center for Fetal Diagnosis and Treatment) and laboratory services (Division of Genomic Diagnostics, Center for Personalized Diagnostics, Molecular Pathology, Genetic Diagnostic Laboratory) take turns presenting.
This vibrant forum elicits lengthy and detailed conversations about the practice of Genomic Medicine, with input from multiple clinicians and genomic diagnosticians experienced in topics ranging from variant interpretation to psychosocial issues, giving students a wealth of information to take into their careers. Weekly discussion board assignments enhance student learning, clarify questions, and allow for more detailed exploration of topics related to genetic counseling.
Standardized Patient Sessions
Students participate in Standardized Patient sessions at the Experiential Learning and Assessment Center at the Perelman School of Medicine, which has been providing trainees in diverse health care professions the highest quality education using Standardized Patients for more than twenty years. The Center works with the program to create custom genetic counseling sessions, giving students a consistent, authentic and measurable learning experience as they refine their counseling skills.
Professional Development Seminar for Genetic Counselors
The genetic counseling profession is rapidly evolving with the development of new diagnostic technologies and treatments, and knowledge of the alternative ways in which counselors may work increases a student's ability to successfully pursue a career. Members of the genetics community from Philadelphia and the surrounding area provide lectures describing the current state of the profession. Selected topics include genetic counseling in a laboratory setting, new treatment options for genetic disease, and how to manage a clinical genetic counseling practice with issues surrounding billing reimbursement and credentialing. In addition, students prepare essays reflecting on the essential components of their ideal jobs and develop a curriculum vitae and cover letters for their job search. This seminar also helps prepare students for the demands of the genetic counseling profession by focusing on emotional well-being through a process group facilitated by a professional counselor.
Genetic Counseling Rounds
Second year students engage in weekly discussion of clinical cases and recent journal literature. Presenting clinical and scientific information for group discussion in clinic conferences and patient rounds is an important role for genetic counselors. This seminar provides these experiences in a supportive environment and thus facilitates skill building in this area, while introducing students to a broad range of diagnoses and methods of managing a case. Sessions focus on case organization and tailoring presentations to specific patients.
Lectures and Conferences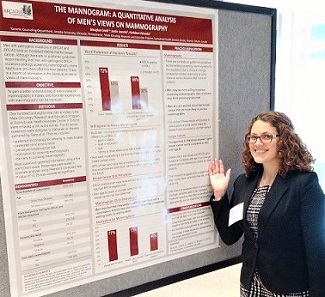 Genetic counseling students are able to attend many conferences, invited lectures and special programs hosted at the Children's Hospital of Philadelphia and the University of Pennsylvania each year, including:
Friedreich's Ataxia Symposium presented annually by The Friedreich's Ataxia Research Alliance (FARA) and the Friedreich's Ataxia Center of Excellence at Children's Hospital of Philadelphia (CHOP). This hybrid conference brings FA families and researchers together to share up-to-date information about therapeutic approaches as well as current research in Friedreich's ataxia.
BRCA1, BRCA2 and Beyond: An Update on Hereditary Cancer sponsored by the Basser Center for BRCA at Penn Medicine's Abramson Cancer Center, the first comprehensive center for the research, treatment, and prevention of BRCA-related cancers. The symposium features BRCA experts from around the world and covers recent advances and future directions in BRCA research and clinical management of carriers.
The Penn Frontotemporal Degeneration (FTD) Center Annual Familial Conference addresses the impact an FTD/ALS diagnosis has on an entire family. This annual event explores these topics for people living with or at risk for a familial and/or genetic form of FTD/ALS. Presenters include genetic counselors, neurologists, and social workers, with presentations focused on the genetics of FTD and ALS and related issues.
Mitochondrial Medicine Education Day: The Mitochondrial Medicine Frontier Program at CHOP hosts this full-day virtual event for clinicians, researchers and others who care for patients with complex mitochondrial disorders. World-renowned experts from CHOP, Penn and around the world explore recent advances in mitochondrial disease diagnostic testing, clinical trials and complex care management.

Students with Associate Director Lisa Kessler at NSGC in Salt Lake City.

Lectures from LEND, the Leadership Education in Neurodevelopmental and Related Disabilities fellowship program at CHOP. The program is dedicated to improving the systems of care for children with neurodevelopmental disabilities and chronic health conditions. Two or three genetic counseling students each year will be LEND fellows, and all genetic counseling students are invited to the open lectures.
CHOP Fetal Conference, a biennial conference sponsored by the Richard D. Wood Jr. Center for Fetal Diagnosis and Treatment at Children's Hospital of Philadelphia, home of a multidisciplinary team with the world's greatest collective experience treating fetuses and infants with congenital anomalies.
Deciphering Beckwith-Wiedemann Syndrome, a biennial conference presented by the Division of Human Genetics and the Cancer Predisposition Program at Children's Hospital of Philadelphia
Second-year students are encouraged to attend the National Society of Genetic Counselors Annual Conference. The program covers the cost of registration for the second year students and nearly all attend in person.
In addition, many students present their thesis research each year at the Pennsylvania Association of Genetic Counselors' annual meeting.
Book Club
Three times each year we have book club discussions with books chosen to highlight the lived experience of individuals with conditions relevant to practice as a genetic counselor. We invite a facilitator who is an expert in the subject of the book, and sometimes the author is able to join us for the discussion. We have been honored to host authors Maureen Boesen, Kyle Bryant, David Fajgenbaum, Taylor Harris, and Amy S.F. Lutz in recent years.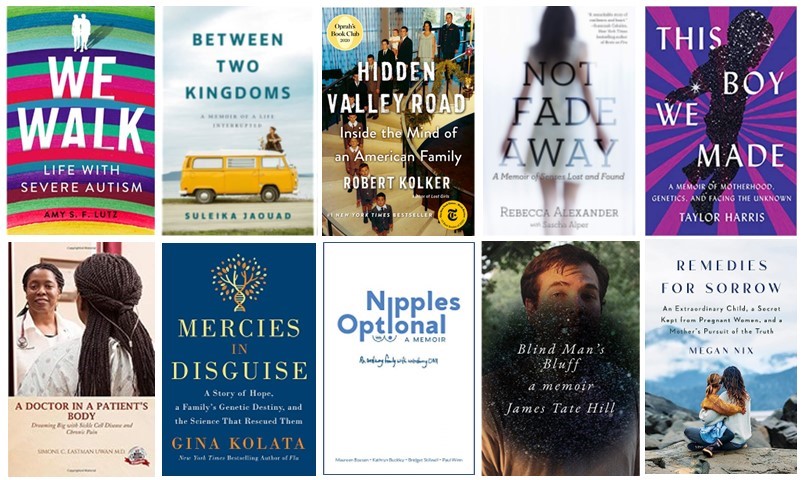 Journal Club
During Journal Club, students select and present articles of relevance to the genetic counseling community. These are formal presentations, and the feedback provided by the faculty and other students helps the students gain experience and confidence in making professional presentations, stay current on important literature in the field, and develop skills in evaluating research methodology and statistics