Mauck Laboratory
Translational Models of Tissue Repair and Regeneration
VA RR&D I01 RX001321
PI: Robert Mauck
Title: Bioactive Injectable Implants for Functional Intervertebral Disc Regeneration
Time Period: 08/01/14 – 07/31/23
The major goal of this project is to develop a hydrogel-based therapeutic for restoration of disc function in early stages disc degeneration. The project involves the development of a large animal model of disc degeneration (in the goat), followed by injection of stem cells using a hydrogel carrier. The hydrogel in this instance is a gelatin, chitosan, teleostan mixture that gels upon mixing. The proposal also includes delivery of agents that quell the inflammatory response. Major outcomes are disc biology, biochemistry, and mechanics with different treatment combinations.
---
VA RR&D I01 RX000174
Dual PIs: Robert Mauck and John Esterhai
Title: Engineered Multi-Functional Nanofibrous Meniscus Implants
Time Period: 02/01/10-12/31/19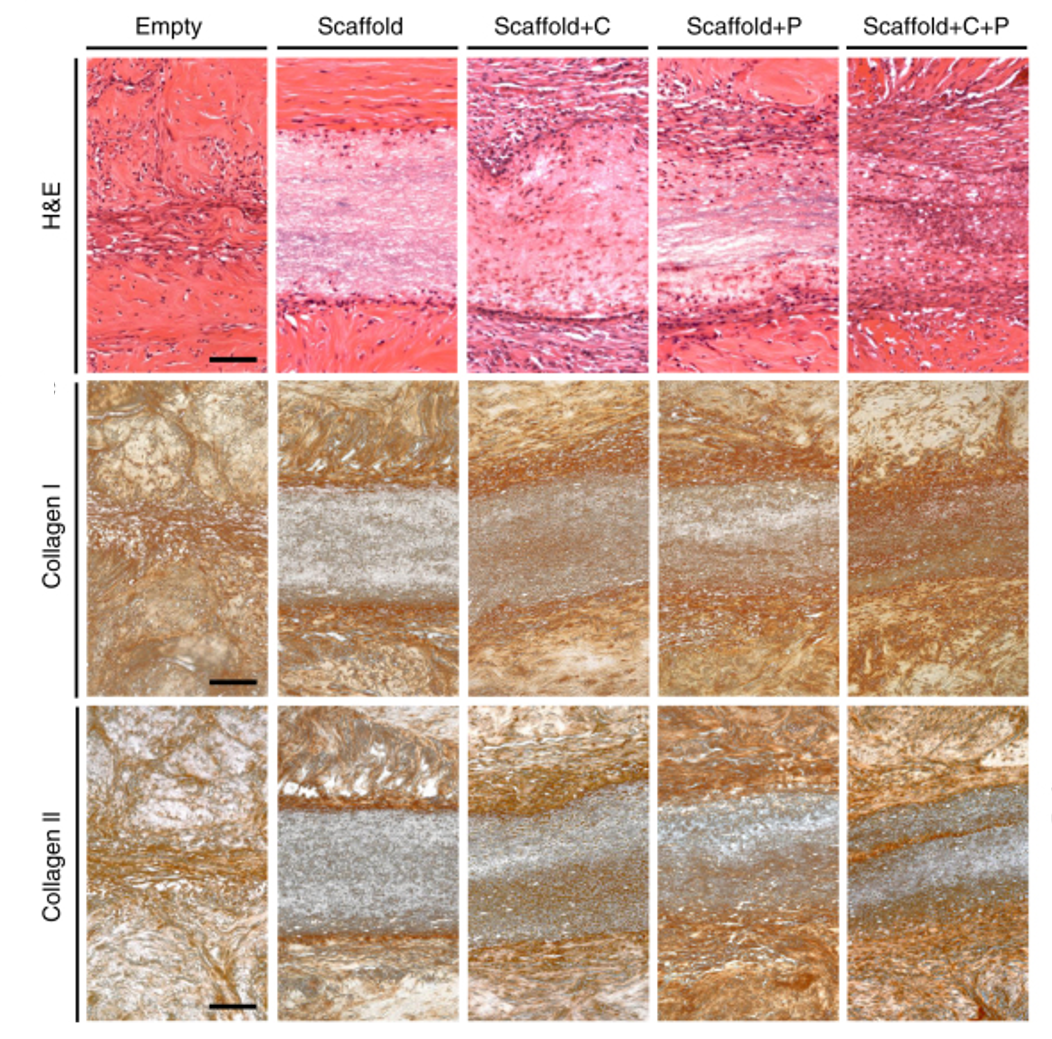 The major goal of this project is to generate drug delivering anatomic nanofiber-based meniscus implants.
---
VA RR&D I01 RX002274
PIs: Robert Mauck and Harvey Smith
Title: Tissue Engineered Total Disc Replacement in a Large Animal Model
Time Period: 04/01/17-3/31/21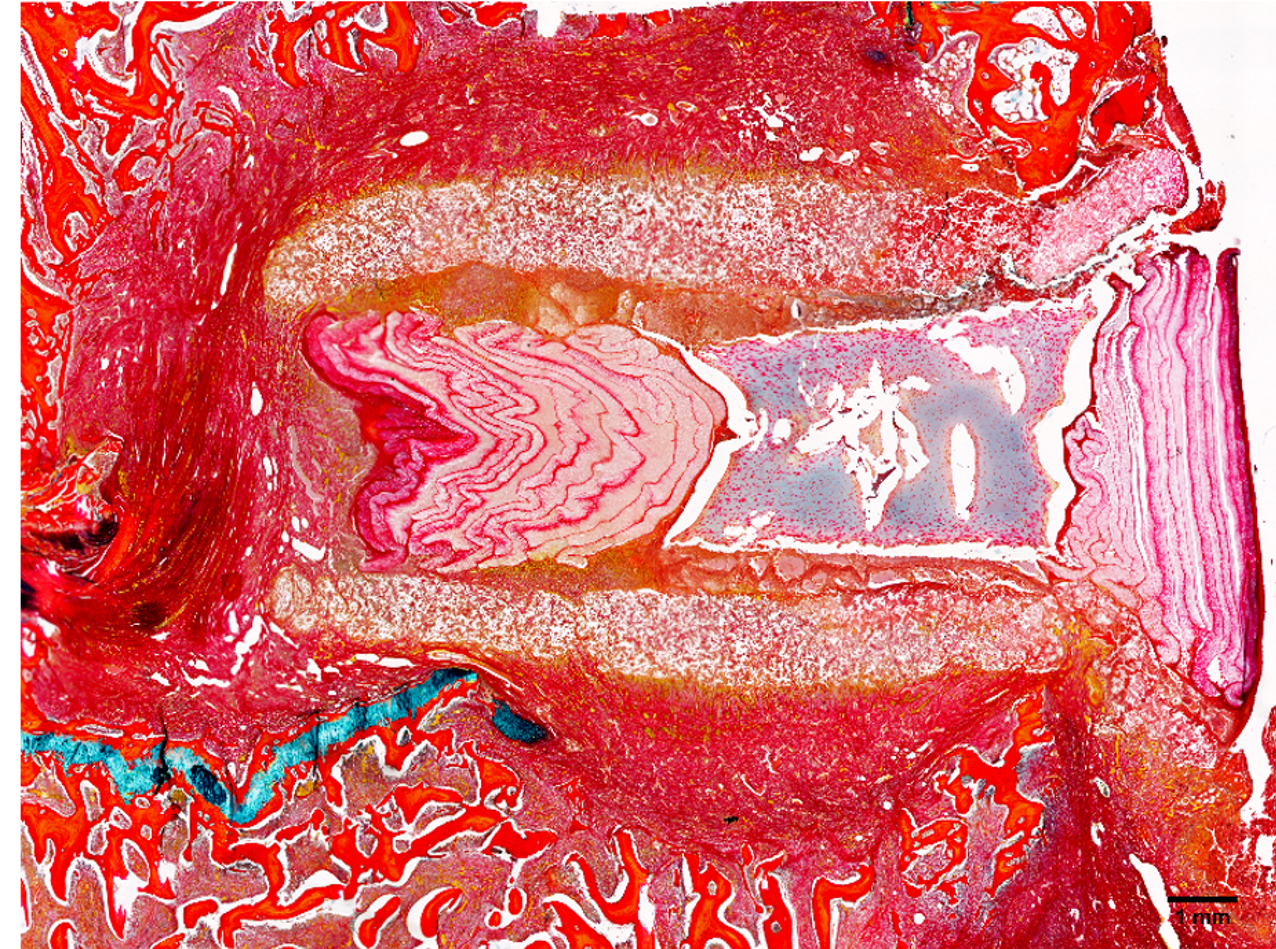 The major goal of this project is to evaluate the functional restoration of intervertebral disc function in the cervical spine after replacement with a tissue engineered total disc replacement in a large animal (goat model).
---
---
OREF Resident Clinical Scientist Grant
PI: Liane Miller
Title: A Novel Tissue Engineered Anatomic Joint Replacement for TMC Arthritis
Time Period: 10/01/18-09/30/19

This award is to support a resident working with Dr. Mauck (Liane Miller). The project is focused on developing an anatomic tissue engineered trapezio-metacarpal joint for implantation in a minipig model.