Brian Korn
IT Support Supervisor Penn Medicine Academic Computing Services (PMACS)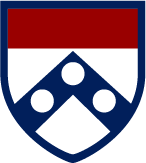 Years of Service at Penn
9
Brian Korn is an invaluable member of the Perelman School of Medicine, whose humble and dedicated work behind the scenes enable the success of so many. Brian provides IT support to the administrative offices of PSOM leadership and is always available to assist us in any way. He always has a solution, and if one is not available immediately, he thinks of creative ways to address the problem so that we can continue to work seamlessly.

Brian is incredibly professional, with a kind and thoughtful demeanor. He patiently explains a process, and proactively keeps an eye on updates or changes so that there is ample time to be prepared. He is a tremendous colleague, and we are so fortunate to have his support and leadership in our community!
ROLE
Brian provides technical support and solutions for members of PSOM and supervises an incredibly talented team of technicians. He also oversees PennKey administration for the School of Medicine.