Anastasia Tikhonova, PhD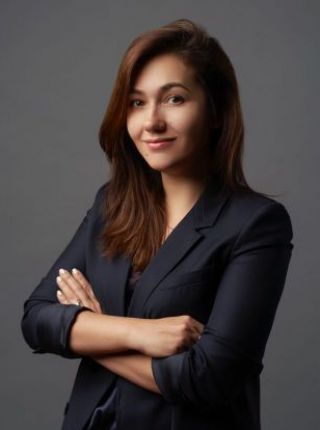 Assistant Professor
Medical Biophysics
University of Toronto

Education
BS, Natural Sciences, Bethel College, North Newton, KS, USA
PhD Immunology, University of Pennsylvania, 2011 (Mentor: Dr. Alfred Singer; NCI)
Thesis
During her thesis work, Anastasia investigated why the immune system preferentially generates MHC-restricted T cells. Her research led to the discovery of the first MHC-independent T cells and their conformational ligand, CD155.
Publications From Graduate Work
Van Laethem F, Tikhonova AN, Pobezinsky LA, Tai X, Kimura MY, Le Saout C, Guinter TI, Adams A, Sharrow SO, Bernhardt G, Feigenbaum L, Singer A. Lck availability during thymic selection determines the recognition specificity of the T cell repertoire. 154(6):1326-41. Cell. 2013.
Van Laethem F, Tikhonova AN, Singer A. MHC restriction is imposed on a diverse T cell receptor repertoire by CD4 and CD8 co-receptors during thymic selection. Trends Immunol. 33(9):437-41. 2012.
Tikhonova AN, Van Laethem F, Hanada K, Lu J, Pobezinsky LA, Hong C, Guinter TI, Jeurling SK, Bernhardt G, Park JH, Yang JC, Sun PD, Singer A. αβ T cell receptors that do not undergo major histocompatibility complex-specific thymic selection possess antibody-like recognition specificities. Immunity. 36(1):79-91. 2012.
Learn more about Dr. Tikhonova here.