Ian Lamborn, MD, PhD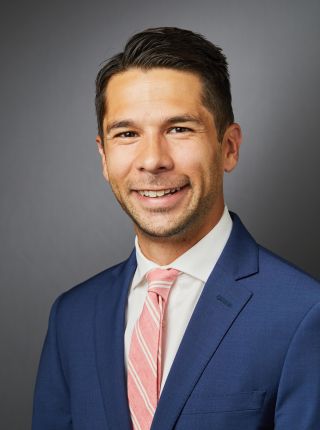 Clinical Fellow
Medicine
Yale University

Education
BS Chemistry and Molecular Biology, Grove City College, Grove City, PA, USA
MD, PhD Immunology, University of Pennsylvania, 2016 (Mentor: Dr. Helen Su, NIAID)
Thesis
Ian studied genetic determinants of host immunity against human rhinovirus infections. Specifically, he found that children with inherited MDA5 gene deficiency have recurrent rhinovirus infections.
Publications From Graduate Work
Lamborn IT, Su HC. Genetic determinants of host immunity against human rhinovirus infections. Hum Genet. 2020
Lamborn IT, Jing H, Zhang Y, Drutman SB, Abbott JK, Munir S, Bade S, Murdock HM, Santos CP, Brock LG, Masutani E, Fordjour EY, McElwee JJ, Hughes JD, Nichols DP, Belkaid A, Oler AJ, Happel CS, Matthews HF, Abel L, Collins PL, Subbarao K, Gelfand EW, Ciancanelli MJ, Casanova JL, Su HC. Recurrent rhinovirus infections in a child with inherited MDA5 deficiency. J Exp Med. 214(7):1949-1972. 2017
Zhang Y, Yu X, Ichikawa M, Lyons JJ, Datta S, Lamborn IT, Jing H, Kim ES, Biancalana M, Wolfe LA, DiMaggio T, Matthews HF, Kranick SM, Stone KD, Holland SM, Reich DS, Hughes JD, Mehmet H, McElwee J, Freeman AF, Freeze HH, Su HC, Milner JD. Autosomal recessive phosphoglucomutase 3 (PGM3) mutations link glycosylation defects to atopy, immune deficiency, autoimmunity, and neurocognitive impairment. J Allergy Clin Immunol. 133(5):1400-9. 2014.
Xu J, Hopkins K, Sabin L, Yasunaga A, Subramanian H, Lamborn I, Gordesky-Gold B, Cherry S. ERK signaling couples nutrient status to antiviral defense in the insect gut. Proc Natl Acad Sci U S A. 110(37):15025-30. 2013.
Snow AL, Xiao W, Stinson JR, Lu W, Chaigne-Delalande B, Zheng L, Pittaluga S, Matthews HF, Schmitz R, Jhavar S, Kuchen S, Kardava L, Wang W, Lamborn IT, Jing H, Raffeld M, Moir S, Fleisher TA, Staudt LM, Su HC, Lenardo MJ. Congenital B cell lymphocytosis explained by novel germline CARD11 mutations. J Exp Med. 209(12):2247-61. 2012.
Sawamukai N, Satake A, Schmidt AM, Lamborn IT, Ojha P, Tanaka Y, Kambayashi T. Cell-autonomous role of TGFβ and IL-2 receptors in CD4+ and CD8+ inducible regulatory T-cell generation during GVHD. Blood. 119(23):5575-83. 2012.
Zhang Q, Davis JC, Lamborn IT, Freeman AF, Jing H, Favreau AJ, Matthews HF, Davis J, Turner ML, Uzel G, Holland SM, Su HC. Combined immunodeficiency associated with DOCK8 mutations. N Engl J Med. 361(21):2046-55. 2009.