Sean Spencer, MD, PhD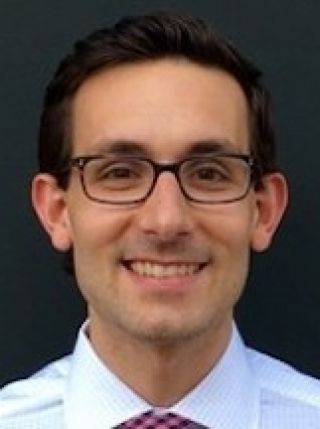 Clinical Fellow
Gastroenterology
Stanford University

Education
BS, Medical Microbiology and Immunology, University of Wisconsin-Madison, USA
MD, PhD Immunology, University of Pennsylvania, 2013 (Mentor: Dr. Yasmine Belkaid, NIAID)
Thesis
Sean published seminal studies on the role of innate lymphoid cells (ILCs) in mediated barrier protection in the gastrointestinal tract during malnutrition and infections.
Publications From Graduate Work
Wilhelm C, Harrison OJ, Schmitt V, Pelletier M, Spencer SP, Urban JF Jr, Ploch M, Ramalingam TR, Siegel RM, Belkaid Y. Critical role of fatty acid metabolism in ILC2-mediated barrier protection during malnutrition and helminth infection. 213(8):1409-18. J Exp Med. 2016.
Mortha A, Chudnovskiy A, Hashimoto D, Bogunovic M, Spencer SP, Belkaid Y, Merad M. Microbiota-dependent crosstalk between macrophages and ILC3 promotes intestinal homeostasis. Science. 343(6178):1249288. 2014.
Spencer SP, Wilhelm C, Yang Q, Hall JA, Bouladoux N, Boyd A, Nutman TB, Urban JF Jr, Wang J, Ramalingam TR, Bhandoola A, Wynn TA, Belkaid Y. Adaptation of innate lymphoid cells to a micronutrient deficiency promotes type 2 barrier immunity. Science. 343(6169):432-437. 2014.
Korn LL, Thomas HL, Hubbeling HG, Spencer SP, Sinha R, Simkins HM, Salzman NH, Bushman FD, Laufer TM. Conventional CD4+ T cells regulate IL-22-producing intestinal innate lymphoid cells. 7(5):1045-57. Mucosal Immunol. 2014
Klebanoff CA, Spencer SP, Torabi-Parizi P, Grainger JR, Roychoudhuri R, Ji Y, Sukumar M, Muranski P, Scott CD, Hall JA, Ferreyra GA, Leonardi AJ, Borman ZA, Wang J, Palmer DC, Wilhelm C, Cai R, Sun J, Napoli JL, Danner RL, Gattinoni L, Belkaid Y, Restifo NP. Retinoic acid controls the homeostasis of pre-cDC-derived splenic and intestinal dendritic cells. J Exp Med. 210(10):1961-76. 2013.
Sciumé G, Hirahara K, Takahashi H, Laurence A, Villarino AV, Singleton KL, Spencer SP, Wilhelm C, Poholek AC, Vahedi G, Kanno Y, Belkaid Y, O'Shea JJ. Distinct requirements for T-bet in gut innate lymphoid cells. J Exp Med. 209(13):2331-8. 2012.
Spencer SP, Belkaid Y. Dietary and commensal derived nutrients: shaping mucosal and systemic immunity. Curr Opin Immunol. 24(4):379-84. 2012
Hall JA, Grainger JR, Spencer SP, Belkaid Y. The role of retinoic acid in tolerance and immunity. Immunity. 2011. 35(1):13-22.
Saenz SA, Siracusa MC, Perrigoue JG, Spencer SP, Urban JF Jr, Tocker JE, Budelsky AL, Kleinschek MA, Kastelein RA, Kambayashi T, Bhandoola A, Artis D. IL25 elicits a multipotent progenitor cell population that promotes T(H)2 cytokine responses. Nature. 464(7293):1362-6. 2010.
Learn more about Dr. Spencer here.