Getting Started at the NIH
Getting Started at the NIH
Navigating the NIH for the first time can be difficult. Please review the following information to assist you with the transition. This list is not exhaustive, but it does include advice and tips provided by current IGG students and alumni. For more information, please review the NIH Handbook for Advanced Trainees.
NIH ID Badge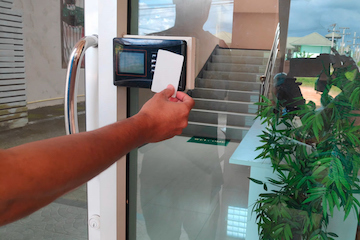 The badge (Personal Identity Verification Card, PIV card) serves as the common government identification, providing both physical and logical (NIH Network and IT systems) access. In order to be approved for logical and physical access to NIH facilities and systems, candidates must be able to pass a Federal background check, using Standard Form-85 (SF-85).
Note: Until you receive your NIH ID badge, you will be required to show one form of picture identification to gain access to all NIH campuses. Acceptable documents include a driver's license or passport.
Housing
We encourage you to review the Moving to NIH Guide provided by the Office of Intramural Training and Education (OITE). In it you will find information about the Washington DC metro area, including housing, banks, grocery stores, utility companies and more. The following websites are helpful when searching for housing in the area surrounding the NIH Bethesda campus.
The following websites are helpful when searching for housing in the greater DC area:
Transportation
You can choose how you would like to get to work each day. Parking at the NIH is free and is available by permit; however, on-campus parking is limited. Public transportation is fairly reliable, and the NIH Bethesda campus is located at the Medical Center metro/bus stop. If you choose mass transportation, your commute can be subsidized via the NIH Transhare program; however you cannot have a parking permit and fare subsidy simultaneously.
Get Connected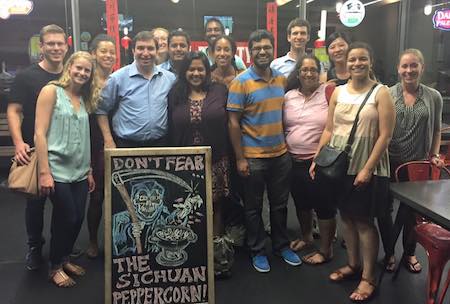 The Office of Intramural Training and Education (OITE) supports all trainees at the NIH. As you get started at the NIH, be sure to do the following:
Many of the NIH Institutes also have training offices that provide institute-specific support to their trainees, including additional career and professional development. The Training Director at your institute can assist you with questions you may have surrounding your training.
There are also several fellow-led groups that you can join to help you gain a sense of community while at the NIH.
Participate

There are two annual events specifically for graduate students at the NIH. The first is the Graduate Student Retreat, which is two days of science and career/professional development that typically takes place during the summer. The second is the Graduate Student Research Symposium, which is a full day celebrating the contributions to the NIH community.