Michael Askenase, PhD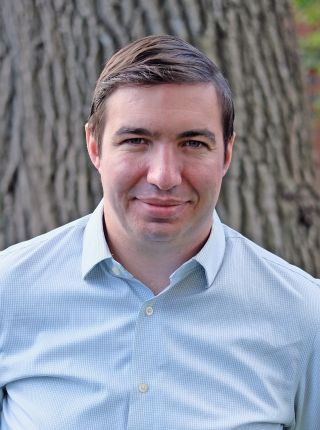 Post-doctoral Fellow
Lauren Sansing Laboratory
Yale University

Education
BS Biology Tufts University, USA
PhD Immunology, University of Pennsylvania, 2015 (Mentor: Dr. Yasmine Belkaid, NIAID)
Thesis
Mike's graduate work investigated how acute and chronic infection functionally educates monocyte development and results in the emergence of monocyte populations with enhanced regulatory functions.
Publications From Graduate Work
Clever D, Roychoudhuri R, Constantinides MG, Askenase MH, Sukumar M, Klebanoff CA, Eil RL, Hickman HD, Yu Z, Pan JH, Palmer DC, Phan AT, Goulding J, Gattinoni L, Goldrath AW, Belkaid Y, Restifo NP. Oxygen Sensing by T Cells Establishes an Immunologically Tolerant Metastatic Niche. Cell. 166(5):1117-1131. 2016.
Askenase MH, Han SJ, Byrd AL, Morais da Fonseca D, Bouladoux N, Wilhelm C, Konkel JE, Hand TW, Lacerda-Queiroz N, Su XZ, Trinchieri G, Grainger JR, Belkaid Y. Bone-Marrow Resident NK Cells Prime Monocytes for Regulatory Function during Infection. Immunity. 42(6):1130-42. 2015.
Grainger JR, Askenase MH, Guimont-Desrochers F, da Fonseca DM, Belkaid Y. Contextual functions of antigen-presenting cells in the gastrointestinal tract. Immunol Rev. 259(1):75-87. 2014.
Grainger JR, Wohlfert EA, Fuss IJ, Bouladoux N, Askenase MH, Legrand F, Koo LY, Brenchley JM, Fraser ID, Belkaid Y. Inflammatory monocytes regulate pathologic responses to commensals during acute gastrointestinal infection. Nat Med. 19(6):713-21. 2013.
Learn more about Dr. Askenase here.