Current Students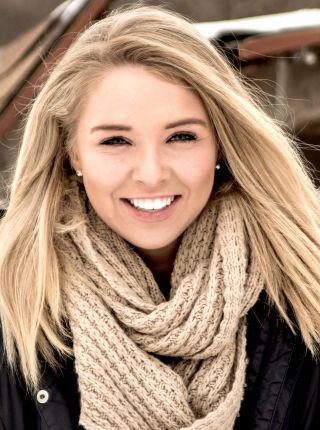 Advisor: Rémy Bosselut, MD, PhD

Education
2010 – 2015 Minnesota State University, Mankato, BS Biomedical Sciences
2015 – present, University of Pennsylvania, PhD Immunology
Current Research
Helper CD4+ and killer CD8+ T cells, which are critical for immunity against pathogens, develop in the thymus from a common precursor cell. T cell development must accomplish distinct goals: 1) remove auto-reactive cells to prevent autoimmunity, 2) train CD4+ cells to have a helper function, and 3) train CD8+ cells to have a cytotoxic (killer) function.
My research focuses on 1) the transcriptomic and epigenomic programs that underlie these developmental processes and 2) how conserved these programs are between mice and humans.
Future plans
Principal Investigator in academia
Awards
2020 Thymus Meeting Outstanding Presentation Award
2019 NIH Immunology Interest Group workshop outstanding trainee talk
2019 FASEB SRC outstanding poster presentation
2019 NIH Fellows Award for Research Excellence
2019 EMBO ThymE travel award and talk
2017 & 2018 NIH Graduate Student Research Award
2016 – 2019 NSF Graduate Research Fellowship Program
2015 Myles Brand All-Academic with Distinction Award
Publications
Chopp LB, Gopalan V, Ciucci T, Ruchinskas A, Rae Z, Lagarde M, Gao Y, Li C, Bosticardo M, Pala F, Livak F, Kelly MC, Hannenhalli S, Bosselut R. An integrated epigenomic and transcriptomic map of mouse and human ab T cell development. Immunity 2020, 54(6):1182-1201.e8. doi:10.1016/j.immuni.2020.10.024
Reed BK*, Chopp LB*, Malo CS, et al. A Versatile Simple Capture Assay for Assessing the Structural Integrity of MHC Multimer Reagents. PLoS ONE. 2015;10(9):e0137984. doi:10.1371/journal.pone.0137984. *Authors contributed equally
Carpenter AC, Wohlfert, E, Chopp LB, et al. Control of Regulatory T cell Differentiation by the Transcription Factors Thpok and LRF. Journal of Immunology 2017, 199(5):1716-1728. doi: 10.4049/jimmunol.1700181.
Amir M, Chaudhari S, Wang R, Campbell S, Mosure SA, Chopp LB, et al. REV-ERBa Regulates TH17 Cell Development and Autoimmunity. Cell Reports 2018, 25(13):3733-3749. doi: 10.1016/j.celrep.2018.11.101
Advisor: Rachel Caspi, PhD

Education
2005 – 2009 California Institute of Technology, BS Chemistry
2013 – present, University of Pennsylvania, PhD Immunology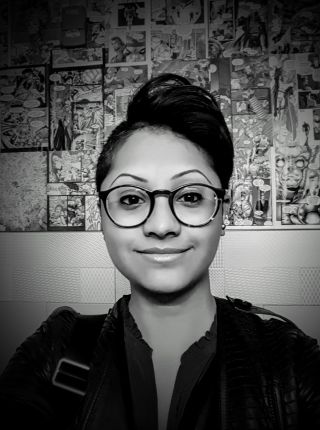 Advisor: Yasmine Belkaid, PhD

Education
2003 – 2006 University of Mumbai, India, BSc Chemistry
2007 – 2008 Heriot-Watt University, United Kingdom, MSc Forensic Materials
2018 – present University of Pennsylvania, Immunology PhD Candidate
Current Research
Host-microbe interactions at dynamic barrier tissues, like the skin, mediate context-specific immune responses to commensal & pathogenic bacteria. Staphylococcus aureus can asymptomatically colonize the skin or cause recurrent opportunistic infections with limited protective immunity. Since colonization precedes the majority of S. aureus infections where protection is limited, understanding steady-state immune sensing and the quality of response to colonization can expand the currently sparse knowledge regarding mechanisms underlying immunity to this furtive microbe.
My thesis research in the Belkaid Lab focuses on investigating immune response to S. aureus skin colonization, about which little is known. In the mouse model, using microbial genetics, immunophenotyping, imaging and next-generation sequencing methods, I aim to (1) investigate microbial determinants of steady-state immune sensing, (2) examine the quality of steady-state immune response to S. aureus skin colonization, and (3) determine whether steady-state immunity represents an anticipatory response for protection during infection. These studies can inform development of immunotherapies for bolstering response to S. aureus infections.
Future Plans
Fundamental and Translational Immunology Research
Awards
2017 – 2018 NCI Cancer Research Training Award
Recent Publications
Student Jacob Paiano & André Nussenzweig discuss chromothripsis in Science.