PGY3
Yin Li, MD, PhD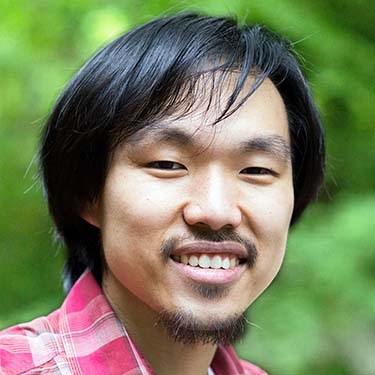 My typical day starts at 6am, when my one-year-old wakes me up to demand his (nutritionally balanced) breakfast. After dropping him off at daycare, I take the regional rail in to the city. It is a residency-subsidized, 30-minute commute that gives me time for some light reading or a nap before the work day gets going.
As third year psychiatry residents, our schedules consist primarily of outpatient care in several half-day clinics. I am in a general medication management clinic, the adult ADHD clinic, the Southeast Asian Clinic (a community mental health clinic in Center City), an addiction clinic at the VA, and a child psychiatry clinic at CHOP. Our residents can also choose among a variety of electives, and this year I am working with a faculty to pilot a telepsychiatry clinic.
In addition to medication management, we receive extensive training in psychotherapy, including approximately 5 hours of therapy patients per week, supervision from (typically) three psychotherapy supervisors (1 CBT and 2 psychodynamic) in addition to didactic instructions from world-class educators. A unique aspect of PGY 3 year at Penn is Resident Assessment Clinic, where we take turns conducting observed intake interviews behind a one-way mirror. A group of our classmates and attendings observe our interviews and provide us with feedback.
One of the perks in the third year is that we have the opportunity to moonlight internally at Penn. I pick up 2-3 shifts a month. It's a great way to sharpen skills and make some extra money while working with a system and staff you are already familiar with.
Outside of work, my life (as you may have guessed), revolves around my family, making meals, going on walks. The Penn Psychiatry Residency has been enormously supportive in this respect, whether it be the paid paternity leave, the rearranging of rotations so I have a flexible schedule, or co-residents pitching in when I have to call out sick (or stay home with my sick child). It's been a wonderful experience and I continue to be thankful that I chose to stay at Penn for residency.
Back to Top