Community Advisory Board for Traumatic Brain Injuries, PTSD, and Suicide
Our goal is to bring together researchers, clinicians, and persons with lived experience to improve the care of civilians, Veterans, and active duty Service Members with PTSD, suicide risk, TBI, or some combination of the three. We meet quarterly to discuss projects and provide feedback to improve their responsiveness to the needs of the community.
Board Members
Jonathan Bittner is one of the founders of the Chestnut Hill Therapy Collective in Philadelphia, PA. He is a therapist who specializes in trauma and works with Veterans, First Responders, and their families. Jonathan has a Master's in Clinical and Counseling Psychology and is also a Combat Veteran from the war in Afghanistan.
Sean E. Snyder, MSW, LCSW currently serves as a Clinician Supervisor for Pennsylvania Hospital's Juvenile Justice Services team at Hall Mercer. Sean has provided evidence-based behavioral assessments and interventions to incarcerated youth and to youth in the community exposed to violence. He is nationally certified in Trauma-Focused Cognitive Behavioral Therapy (TF-CBT), and has received intensive training in other evidence-based practices for youth trauma, Cognitive Behavioral Interventions for Trauma in Schools (CBITS), and the Child and Family Traumatic Stress Intervention (CFTSI). His research interests center on using implementation science and quality improvement to bring evidence-based behavioral health practices to systems-involved youth. He currently serves as a co-chair of the National Child Traumatic Stress Network's Juvenile Justice Consortium and currently leads the Juvenile Justice Subcommittee of the Heal PA Initiative, aimed at making Pennsylvania a trauma-informed state.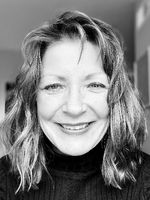 Dr. Marnie Aylesworth is an experienced early childhood professional with a demonstrated history of working to support the early childhood systems and professionals in Pennsylvania. Skilled in nonprofit organizations, early childhood education, educational leadership, public speaking, and curriculum development, Dr. Aylesworth has a history of building shared values within an organization and leveraging compassionate leadership and support, enabling her entire organization to thrive and feel valued. She earned her Doctor of Education (D.Ed.) focused in Curriculum and Instruction from Indiana University of Pennsylvania and focuses her work on the social and emotional wellness of professionals as they navigate unique, diverse, and often challenging careers. Dr. Aylesworth also consults with organizations seeking to embed a culture of compassion and mindfulness into their organizations and schools.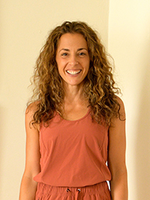 Winden Rowe, LPC (Licensed Professional Counselor) is the Director of The Center for Change at Kennett Square where she works with individuals, couples, families, and organizations. Her education, clinical experience, and passionate interest center around the study of and work in the field of stress and trauma. Ms. Rowe's approach to securing sustained improvement and recovery for clients dealing with the effects of stress and trauma centers around linking the biological, psychological, and social implications of traumatic stress and the identified challenge. She has a particular passionate focus on military populations and grew up in a military family. In addition to counseling, Winden lectures, teaches, and consults in the field. She is a member of HEAL PA, a trauma informed approach to addressing social and political change in the Commonwealth of Pennsylvania at the direction of Gov. Wolf, and is honored to serve as a UPenn community advisory board member.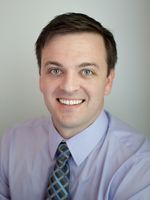 Dr. Justin Baker is an Assistant Professor on the research track in the Department of Psychiatry and Behavioral Health at OSUMC and the Clinical Director for the Suicide and Trauma Reduction Initiative for Veterans (STRIVE), a research and clinical treatment program that prioritizes evidence-based treatments for veterans, first responders, and their family members. He is a clinical psychologist and military veteran focused on improving interventions for posttraumatic stress disorder and suicide in military service members and veterans. He is currently project lead on several federally funded studies to include a peer-mentoring program aimed at suicide risk reduction that teaches peer mentors how to implement crisis response plans (CRP), a suicide prevention intervention demonstrated to reduce suicide attempts by 76%, with at risk peers within their military unit. Dr. Baker is also a national consultant and trainer for CRP and Brief Cognitive Behavioral Therapy (BCBT) two evidence-based suicide prevention interventions, and is currently principal investigator on a clinical trial adapting BCBT for telehealth services.
Beth Tyson, MA, is a childhood trauma consultant, best-selling author, and child welfare advocate. She has several years of professional experience as a trauma-informed psychotherapist working with children and families. Beth is currently the Director of Trauma Therapy for Grands Stepping Up, a non-profit supporting kinship families in Pennsylvania. Beth's latest advisory role is with Connect Our Kids, a pioneering technology platform to find families, build connections, and create community for children in foster care. She is also the best-selling author of the children's book, A Grandfamily for Sullivan, a co-author of The Parenting Odyssey, and Where Social Work Can Lead You: Journeys Into, Around, and Even Out of Social Work. In her free time, Beth is a Court Appointed Special Advocate (CASA), a member of the CASA Advisory Council, and a Voices for Children Coalition partner, advocating for youth impacted by trauma in the child welfare system. She is also a professional member of the Pennsylvania Counseling Association and a new member of the Child Abuse Prevention Action Team with the Office of Advocacy and Reform in PA.
Back to Top