PE Group Consultations via Zoom
Sign up for 12 Weekly 90-minute Group Consultations
(first group will be October 20, 2021)
Join a group of other PE clinicians to present PTSD cases and receive expert feedback, consultation, and support from a PE expert!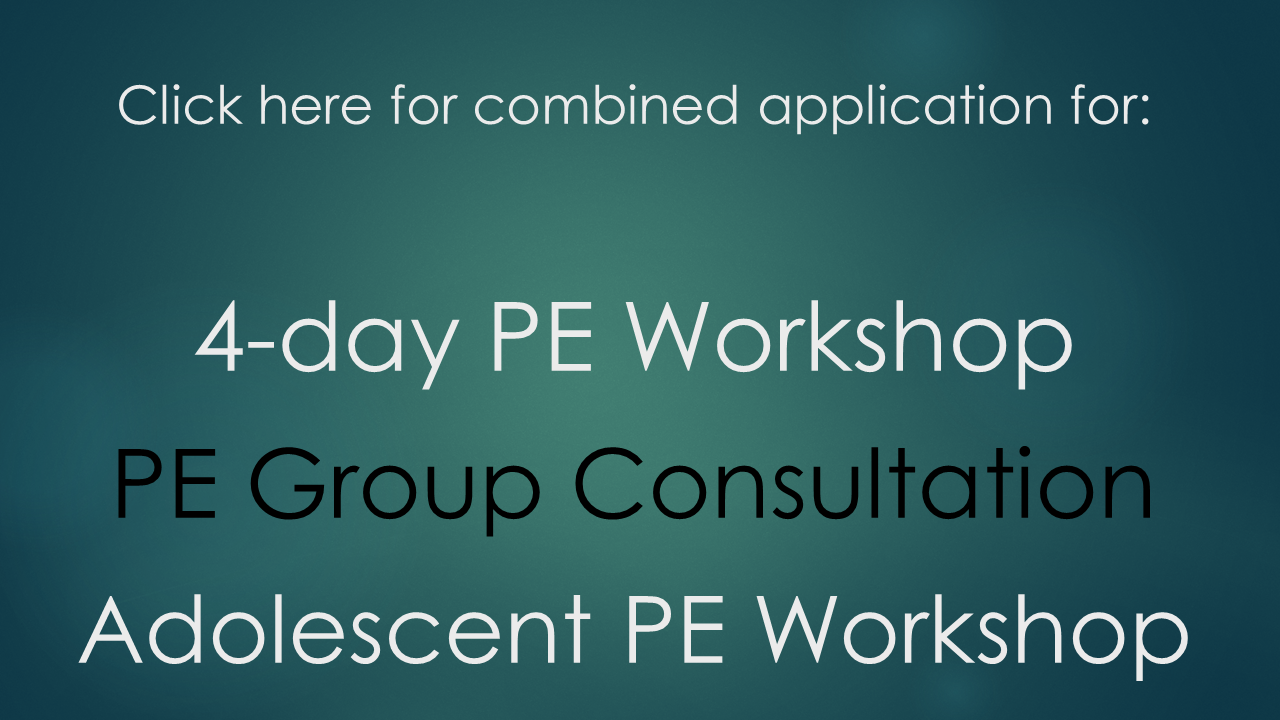 What is Group PE Consultation?
Group PE Consultation consists of 12 weekly 90-minute Zoom meetings with up to 10 clinicians who are seeking case consultation on PE cases. Participants will present information about PTSD cases and appropriateness for PE as well as present individual PE cases through case discussion or (better yet!) video review of PE sessions.
Who may attend?
Group PE consultation is open to licensed clinicians who have completed the Intensive Workshop in PE with a certified PE trainer. Unlicensed individuals are also able to participate as long as they are practicing under a supervisor's license. Participants may be beginners or more advanced practitioners of PE. Anyone who has completed the workshop and is interested in receiving feedback, consultation, and support from a PE expert is welcome!
Participants must have at least 2 potential PTSD cases that are likely to be appropriate for PE and have agreed to be videotaped for consultation purposes prior to beginning group consultation.
When will Group PE Consultation take place?
Wednesdays from 1pm — 2:30pm EST.
Twelve group sessions are included in this package. Dates of group consultation include:
October 20, 2021 November 17, 2021 January 5, 2022
October 27, 2021 December 1, 2021 January 12, 2022
November 3, 2021 December 8, 2021 January 19, 2022
November 10, 2021 December 15, 2021 January 26, 2022
Who will facilitate Group PE Consultation?
Dr. Sandy Capaldi will facilitate this group. Once the group reaches capacity, we will maintain a waitlist for our next group and other days/times and facilitators may become available.
How much will Group PE Consultation cost?
$600 USD per person for 12 consultation groups
Back to Top