Suicide Risk Assessment in Patients with Anxiety-Related Disorders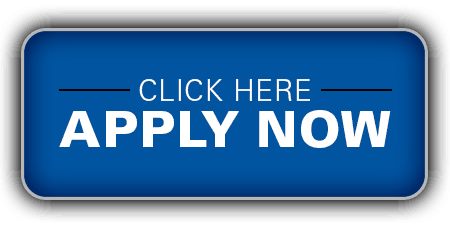 Date: Friday, October 29, 2021
Time: 12:00pm to 3:00pm EST
Cost: $200.00 per person
Location: Webinar (you will be sent meeting information and instructions the day prior to the workshop)
Workshop Description: Anxiety disorders are associated with increased risk for suicidal ideation and suicidal behavior. Proper assessment of suicide risk is required to effectively manage risk in therapy. This webinar will review evidence-based assessment of suicidal thoughts and behaviors. We will discuss strategies to optimize risk assessment while promoting rapport and increasing the likelihood of disclosure. Special attention will be paid to working with patients with an anxiety disorder who are at risk for suicide. We will dedicate some time to conducting suicide risk assessments in telehealth interactions. Finally, we will review strategies to promote lethal means restriction while reducing anxiety for the therapist and the patient.
CE Learning Objectives
Following this presentation, participants will be able to:
1) Discuss evidence-based assessment of suicidal thoughts and behaviors among patients with anxiety-related disorders.
2) Describe evidence-based theoretical models of the development of suicidal thoughts and behaviors and to link those models to patients with anxiety-related disorders.
3) Recognize features of anxiety-related disorders that may increase risk for suicide.
4) Implement strategies for brief assessment and management of suicide risk in evidence-based practices for anxiety-related disorders.
About the Presenter: This webinar will be held by Dr. Lily Brown, director of the Center for the Treatment and Study of Anxiety and Assistant Professor of Psychology in Psychiatry at University of Pennsylvania. Dr. Brown received her Bachelors of Science Degree in Psychology at Drexel University and her Doctoral degree in Clinical Psychology and Learning and Behavior Psychology at the University of California, Los Angeles (UCLA). In graduate school, Dr. Brown researched mechanisms of change in fear conditioning and extinction, with a particular focus on posttraumatic stress disorder (PTSD), in the Anxiety and Depression Research Center. She completed her predoctoral internship at Brown University in the Psychosocial Research Department where she completed research on the rate of suicidal behaviors in patients with PTSD. Dr. Brown's current research focuses on treatment development and implementation to mitigate suicide risk in patients with anxiety disorders and PTSD. She specializes in cognitive-behavior therapy for anxiety disorders, including Exposure and Response prevention (EX/RP) for obsessive compulsive disorder, and has been trained in the treatment of borderline personality disorder.
Target Audience: This presentation is intended for mental health professionals, researchers, and graduate students. The instructional level of this presentation is intermediate and formal training in suicide risk assessment is not required of attendees.
Continuing Education
Philadelphia Behavior Therapy Association is approved by the American Psychological Association to sponsor continuing education for psychologists. Philadelphia Behavior Therapy Association maintains responsibility for this program and its content.
This program provides three (3) hours of CE credits, all three (3) contact hours qualify for the suicide prevention requirement as mandated by the Pennsylvania State Board of Psychology.
PBTA is also an authorized provider for CE credits for Professional Counselors, Marriage and Family Therapists, and Clinical Social Workers licensed in the state of Pennsylvania.
Full attendance is required to obtain CE credits for this program. APA guidelines do not permit PBTA to issue partial CE credits. No refunds are provided for CE programs. No exceptions allowed.
Registration
Please find the online registration form here.
Back to Top