Ex/RP for Pediatric OCD
New Workshop Offering!
March 24-25, 2022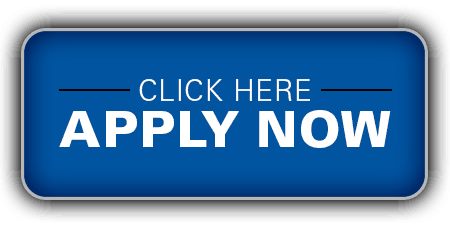 Co-sponsored by: Philadelphia Behavior Therapy Association
Who may attend: This workshop is open to licensed mental health professionals and those working under a license that have completed the 4-day Intensive Workshop in Exposure and Response Prevention for OCD.
Because of the advanced nature of this workshop and the limited enrollment, participants should have prior experience with cognitive-behavioral therapy and with treating children with anxiety.
Date: March 24-25, 2022
Times: 9:00 am to 5:00 pm
Cost: $750.00 per person
Workshop Location: Zoom (you will be sent an invitation with instructions prior to the workshop)
Workshop Description: The Center for the Treatment and Study of Anxiety at the University of Pennsylvania will offer an intensive 1-day training workshop in the use of Exposure and Response Prevention (EX\RP) Therapy for Pediatric Obsessive-Compulsive Disorder (OCD). This workshop is open to licensed mental health professionals and those working under a license. Because of its intensive format and small faculty-to-participant ratio, enrollment will be limited. Also, due to the advanced nature of this workshop, we prefer participants who have prior experience with cognitive-behavioral therapy.
About the Presenter
Jessica Bodie, Ph.D., is a licensed clinical psychologist and Director of Child Services at the Center for the Treatment and Study of Anxiety (CTSA) in the Perelman School of Medicine at the University of Pennsylvania. Dr. Bodie received her Bachelor's degree in Psychology and Biology from the University of Denver and her Master's and Doctoral degrees in clinical psychology from Temple University. Dr. Bodie completed her clinical internship at the Children's Hospital of Philadelphia. Dr. Bodie specializes in the treatment of OCD, PTSD, social anxiety, panic disorder, specific phobias, and generalized anxiety. She is a certified clinician, consultant, and supervisor in Prolonged Exposure (PE) for PTSD and Exposure and Response (Ritual) Prevention (EX/RP) for OCD. Additionally, Dr. Bodie has conducted research on and clinically treats extremely picky eating (also called Avoidant/Restrictive Food Intake Disorder, ARFID), emetophobia (vomit phobia), and choking phobia. Dr. Bodie is active in the field and participates in teaching, writing, supervision, and consultation activities to disseminate evidence-based treatments for anxiety and related disorders.
Following this workshop, participants will be able to:
Describe the diagnosis and psychopathology of OCD in youth and adolescents
Discuss empirically supported, psychotherapeutic treatments for youth OCD and compare the efficacy of these treatment approaches
Discuss the theory underlying and the empirical support for EX/RP in youth
Implement psychoeducational treatment components of EX/RP for youth OCD
Construct an in-vivo exposure hierarchy that includes a range of situations that effectively promote learning for youth and adolescent patients
Implement in-vivo exposure
Conduct imaginal exposure to feared consequences
Discuss how and when to modify EX/RP techniques to tailor the therapy to the individual (e.g., developmental issues, co-morbid conditions)
Discuss the basic techniques of EX/RP for treatment of youths and adolescents
Assess youth OCD symptoms and design an appropriate treatment plan
Webinar workshop requirements:
You must have utilities, internet service, phone service, and an appropriately private location at your home or office in order to ensure HIPAA compliance.

The private location should be free of noise and distractions. (If you are the parent of young children, appropriate child care arrangements must be in place.)

You must agree to attend each hour of the video conference and agree to use video of yourself during the video conference in order to track attendance.
You must agree not to copy or distribute workshop materials provided to you in the course of the workshop.
Since authentic patient videos are utilized during the training, you must agree to abide by all applicable rules of confidentiality and HIPAA compliance, including but not limited to no audio or video-recording of the workshop in any form.
You will be asked to affirm the previous conditions and your agreement to them prior to the commencement of the workshop.
Continuing Education Credit:
THE PHILADELPHIA BEHAVIOR THERAPY ASSOCIATION (PBTA) IS APPROVED BY THE AMERICAN PSYCHOLOGICAL ASSOCIATION TO SPONSOR CONTINUING EDUCATION FOR PSYCHOLOGISTS. PBTA MAINTAINS RESPONSIBILITY FOR THE PROGRAM AND ITS CONTENT. THIS PRESENTATION PROVIDES thirteen (13) HOURS OF CE CREDITS FOR PSYCHOLOGISTS.
PBTA IS ALSO AN AUTHORIZED PROVIDER FOR CONTINUING EDUCATION CREDITS FOR PROFESSIONAL COUNSELORS, MARRIAGE AND FAMILY THERAPISTS, AND CLINICAL SOCIAL WORKERS LICENSED IN THE STATE OF PENNSYLVANIA - THIS PROGRAM PROVIDES thirteen (13) HOURS OF CE CREDITS.
* PBTA does not currently offer CE to practitioners licensed in the state of New York.
In order to receive continuing education credits, participants must:
attend each hour of the workshop (no late arrivals or early departures)
complete a course evaluation
If both of these requirements are met, you will receive a continuing education certificate after the conclusion of the workshop.

Instructions for Submitting Application
There are 4 steps in the application process:
1. Complete the online application. All information must be completed in order for your application to be considered.
Applications are due one week before the start of the workshop.
2. Once submitted, you will receive an email to notify you that your application has been received.
3. Your application will be reviewed and you will be notified of acceptance within one week of receipt of their application.
Please do not make scheduling, travel, or other arrangements until your application is accepted.
4. Payment will be processed as soon as your application is accepted.
If you need to withdraw your application for any reason, please email Dr. Hillary Ammon. Note that workshop fees are non-refundable after the application due date (one week before the start of the workshop).
*** You must have completed the 4-day workshop in EXRP for OCD to register for this additional workshop.***

Back to Top