History Of Psychiatry At Penn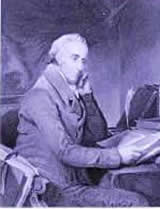 As part of the nation's first school of medicine, established in 1765, the Department of Psychiatry at Penn has a rich history, extending back over two centuries. Benjamin Rush, the first Chair of Chemistry in America and one of the earliest teachers in the nation's first medical school, was the world's leading expert on mental diseases in the late eighteenth and early nineteenth centuries. He developed new approaches for treating the mentally ill and promoted the opening of a ward for insane patients at Pennsylvania Hospital in 1793. In 1812, Rush published Medical Inquiries and Observations Upon Diseases of the Mind, the first American textbook of psychiatry. For his clinical work and scholarship, Rush is recognized as the Father of American Psychiatry.
For most of the nineteenth century, Penn medical students were instructed in psychiatry primarily through lectures. They saw some patients at Pennsylvania Hospital and, after 1841, at the insane asylum located nearby in West Philadelphia. But exposure to psychiatry was limited. Not until the establishment in 1874 of the Hospital of the University of Pennsylvania, the first hospital in the country built by a medical school, did the study of mental disease begin to assume a prominent place in the institution. John J. Reese, Professor of Medical Jurisprudence and Toxicology, was Penn's first acknowledged leader of a department of mental diseases, from 1883 to 1890, followed by Charles K. Mills, from 1893 to 1901. In 1901, Charles W. Burr was appointed Penn's first Chair of Mental Diseases, marking the University's official recognition of the study of mental disorders as the basis for a separate discipline. In 1912, a full century after the publication of Rush's seminal work, the Department of Psychiatry was formally established.
Today, Penn Psychiatry continues to define the future of the field through advances in research, clinical care, education, and public outreach.
Back to Top