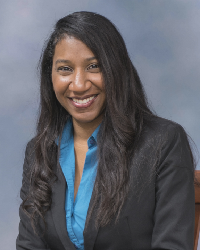 Aimee Farria, Ph.D.
Department: Cancer Biology,
University of Pennsylvania
Education:
2011 B.S. Molecular Toxicology- University of California, Berkeley, Berkeley, CA
2019 Ph.D. Epigenetics and Molecular Carcinogenesis- The University of Texas UT Health MD Anderson Graduate School of Biomedical Sciences, Smithville, TX
2019-2020 Postdoctoral Fellow- MD Anderson Cancer Center, Smithvile, TX
2020-Present PennPORT fellow, Department of Cancer Biology- University of Pennsylvania School of Medicine, Philadelphia, PA
Research Mentor: Kathryn Wellen, Ph.D.

Research Topic: Investigating the metabolism-epigenetics link in pancreatic cancer.
Teaching Interests: Introductory Biology, Molecular Biology, Epigenetics, Molecular Biology of Cancer, Cancer Epigenetics
Publications:
Farria AT, Plummer JB, Salinger AP, Shen JJ, Lin K, Lu Y, McBride KM, Dent SYR. Gcn5 transcriptional activation of Myc-induced genes promotes B-cell lymphomagenesis. Submitted-In review.
Koutelou E, Farria, AT, Dent SYR. Complex functions of Gcn5 and Pcaf in development and disease. BBA. Under Revision.
Mustachio LM, Roszik J, Farria AT, Dent SYR. Targeting the SAGA and ATAC transcriptional coactivator complexes in MYC-driven cancers. Cancer Research. 2020 May 15;80(10):1905-1911.
Farria AT, Mustachio LM, Akdemir ZHC, Dent SYR. GCN5 HAT Inhibition Reduces Human Burkitt Lymphoma Cell Survival through Reduction of MYC Target Gene Expression and Impeding BCR Signaling Pathways. Oncotarget. 2019 Oct 8;10(56):5847-5858.
Mustachio LM, Roszik J, Farria AT, Guerra K, Dent SYR. Repression of GCN5 Expression or Activity Attenuates c-MYC Expression in Non-Small Cell Lung Cancer. American Journal of Cancer Research. Am J Cancer Res. 2019 Aug 1;9(8):1830-1845.
Li W, Atanassov BS, Lan X, Mohan RD, Swanson SK, Farria AT, Florens L, Washburn MP, Workman JL, and Dent SYR. Cytoplasmic ATXN7L3B Interferes with Nuclear Functions of the SAGA Deubiquitinase Module. Mol Cell Biol. 2016 Oct 28;36(22): 2855-2866.
Farria A, Li W, & Dent SYR. KATs in cancer: functions and therapies. Oncogene. 2015 Sep 17;34(38), 4901–4913.
E-mail: aimee.farria@pennmedicine.upenn.edu
© The Trustees of the University of Pennsylvania | Site best viewed in a supported browser. | Report Accessibility Issues and Get Help | Privacy Policy | Site Design: DART Web Team.