6 Spruce Inpatient Unit
Overview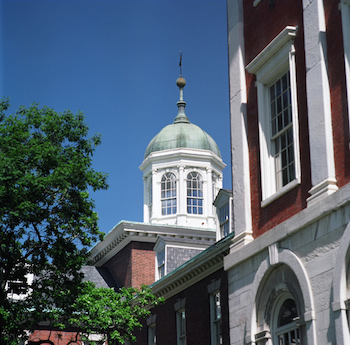 6 Spruce is an 18 bed secure inpatient unit at Pennsylvania Hospital that provides comprehensive psychiatric treatment for adult patients with mood and anxiety disorders and geriatric patients 60 years and older with all types of psychiatric illnesses. The unit also specializes in treating patients whose psychiatric illnesses are complicated by active medical problems. The goal of treatment on 6 Spruce is to treat and stabilize patients and discharge them to appropriate outpatient care.
Multidisciplinary Treatment Team
A treatment team consisting of psychiatrists, resident physicians, psychologists, nurses, social workers, occupational therapists and medical consultants cares for patients on 6 Spruce. The patients and their families are a part of the treatment team and have maximum input into their treatment plan. Patients meet daily with members of the team to discuss progress and goals of treatment.
Group Program
The group program is designed to provide patients with education and skills that allow them to successfully manage their illness outside of the hospital environment. Some examples of groups offered are:
Relaxation Group
Medication Education Group
Coping Skills Group
Illness Education
Medication management and Electroconvulsive therapy treatments are also offered in addition to individual and group therapy.
6 Spruce Visitor Information
Attention
Visitors must secure their personal belongings, such as coats, jackets or bags of any kind before entering the unit. These items will be secured in one of the lockers outside of the elevator.
For the safety of our people receiving services, please check-in at the front desk and our staff will assist you.
All bags and/or items brought in for people receiving services must be cleared and searched for safety by nursing staff before giving anything to anyone.
Feel free to speak with the nursing staff in regards to any questions or concerns.
Allowed
Books, magazines, puzzles, journals (no spiral copybooks)
Warm, comfortable clothes without strings
Favorite food or drinks in sealed packages/bottles only (no highly caffeinated beverages, such as Red Bull or other caffeine specific drinks)
Not Allowed
Potentially Sharp Objects, such as any Glass Items, Mirrors, Aluminum Cans, Tweezers, Razors, Knives or any kind of Weapons
Items such as Belts, Straps, Scarves, Ties or Shoe Laces
Products containing Alcohol, such as Hand Sanitizer, Mouthwash, Aftershave, Perfume or Lotion
Plastic Bags
Any Medication or Illicit Drugs
Computers, iPads, Cell Phones and any other Electrical Devices with Cords and/or Internet Access
Lighters and/or Matches
Any liquids not in a sealed bottle
Visiting Hours
Monday-Friday: 6:00 p.m. to 8:00 p.m.
Weekends & Holidays: 1:00 p.m. to 4:00 p.m.
Patient Phones
215-829-5779
215-829-5775
215-829-5774
Back to Top