Clinical Research Study: Repetitive Transcranial Magnetic Stimulation for Treatment of Depression During Pregnancy
Study Overview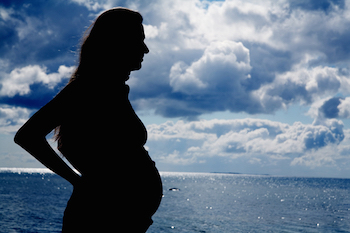 This study aims to examine an investigational magnetic device in women with depression (major depressive disorder) during pregnancy. There will be phone screen followed by an initial visit with the Principal Investigator (Dr. Kim). If the subject qualifies and is enrolled in the study, treatment will consist of 4 weeks of 10 minute treatment sessions. There will be an additional 10 minutes of screening tools administered. Blood work will be checked twice. Fetal ultrasounds and fetal monitoring will be done 2–3 times throughout the study. Treatment is free but there is no reimbursement for participating. Subjects will be followed until 6 weeks postpartum.
Clinical Team/Investigators
Principal Investigator
Deborah Kim, M.D.
Co-Investigators
Juan Gonzalez, M.D.
Karl Rickels, M.D.
Criteria for Participation
Pregnant women who are:
18 - 34 years old
14 - 34 weeks pregnant
Are suffering from major depressive disorder (clinical depression)
Exclusion criteria
Recent drug or alcohol use
History of seizures
Currently on antidepressants
Prior pregnancy with complications such as pre-term delivery of congenital malformations
For more information or to schedule a phone screen, please contact Deborah Kim, MD at 215-662-2815.
Click here to learn more about Mood Disorders treatment offered in the Department of Psychiatry at Penn.
Back to Top