Karen Glanz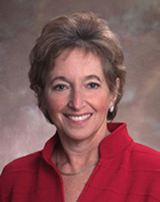 Dr. Glanz is the George Weiss Penn Integrates Knowledge (PIK) Professor of Epidemiology in the Perelman School of Medicine, Professor of Nursing in the School of Nursing, and Director of the Center for Health Behavior Research at the University of Pennsylvania (since July 2009). Dr. Glanz was formerly at Emory University (2004-2009), where she was founding Director of the CDC-funded Emory Prevention Research Center (EPRC). Prior to that, she was Director of Social and Behavioral Sciences Program of the Cancer Research Center at the University of Hawaii (1993 to 2004). She received her M.P.H. (1977) and Ph.D. (1979) degrees in health behavior and health education, all from University of Michigan.
Over the past 15 years, she has been Principal Investigator on grants funded for over $25 million. Her research and community programs focus on cancer prevention and control, theories of health behavior, obesity and the built environment, social and health policy, and new health communication technologies. Together with her colleagues and research team, they developed a new observational measure of nutrition environments (NEMS) and trained hundreds of researchers and practitioners from more than 40 states to use this instrument. She was Co-Director of the Community Engagement Core of the Atlanta Clinical and Translational Science Institute, an NIH -funded CTSA including Emory University, Georgia Tech, and Morehouse School of Medicine. She also led Emory's Cancer Prevention and Control Research Network (CPCRN) center [an EPRC supplement], which focused on facilitation dissemination of study tools, methods, and findings to regional and national professional and community stakeholders. Glanz's scholarly contributions consists of more than 270 journal articles and book chapters and she serves on the Editorial Boards of several journals. She was recognized in 2006 as a Highly Cited Author by ISIHighlyCiored.com, in the top 0.5% of authors in her field over a 20 year period.
Dr. Glanz has has been recognized with several national awards, and was the 2007 recipient of the Elizabeth Fries Health Education Award from the James and Sarah Fries Foundation. She was honored by the Public Health Education and Health Promotion Section of the American Public Health Association (APHA) with the Early Career Award (1984), the Mayhew Derryberry Award for outstanding contributions to theory and research in health education (1992; with Barbara Rimer and Frances Lewis), and the Mohan Singh Award for contributions to humor in health education (1996).
Barbara K. Rimer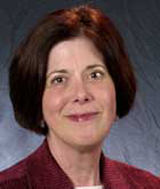 Barbara K. Rimer is Dean and Alumni Distinguished Professor of Health Behavior and Health Education in the School of Public Health at the University of North Carolina at Chapel Hill. Dr. Rimer received an MPH (1973) from the University of Michigan, with joint majors in Health Education and Medical Care Organization, and a DrPH (1981) in Health Education from the Johns Hopkins School of Hygiene and Public Health. Previously, she served as Deputy Director for Population Sciences at UNC Lineberger Comprehensive Cancer Center at UNC-Chapel Hill (2003-2005), as Director of the Division of Cancer Control and Population Sciences at the National Cancer Institute (part of the National Institutes of Health), from 1997-2002; as Professor of Community and Family Medicine at Duke University (1991-97); and as Director of Behavioral Research and a full member at the Fox Chase Cancer Center in Philadelphia (1987-91).
Dr. Rimer has conducted research in a number of areas, including informed decision-making, long-term maintenance of behavior changes (such as diet, cancer screening and tobacco use), interventions to increase adherence to cancer prevention and early detection, dissemination of evidence-based interventions and use of new technologies for information, support and behavior change.
Dr. Rimer is the author of over 280 publications and serves on several journal editorial boards. She is the recipient of numerous awards and honors, including the Healthtrac Foundation Award for Health Education (2004), the Secretary's Award for Distinguished Service from the U.S. Department of Health and Human Services (2000), the Director's Award from the National Institutes of Health (2000) and the American Cancer Society Distinguished Service Award (2000). Dr. Rimer was the first woman and behavioral scientist to lead the National Cancer Institute's National Cancer Advisory Board, a Presidential appointment. She currently is Vice-Chair for the Task Force on Community Preventive Services at the Centers for Disease Control and Prevention.
K. Viswanath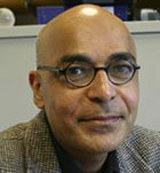 K. "Vish" Viswanath, is an Associate Professor in the Department of Society, Human Development and Health at the Harvard School of Public Health (HSPH) and associate professor of population sciences at Harvard Dana-Farber Cancer Institute (DFCI). He is also the Director of the Dana-Farber Harvard Cancer Center's Health Communication Core and Chair of the Steering Committee of the Health Communication Concentration of HSPH. Before Coming to Harvard, Dr. Viswanath was the Acting Associate Director of the Behavioral Research Program, Division of Cancer Control and Population Sciences, at the National Cancer Institute. He was also a senior scientist in the Health Communication and Informatics Research Branch. He came to the National Cancer Institute from Ohio State University where he was a tenured faculty member in the School of Journalism and Communication. He also held an adjunct appointment in the School of Public Health and was a Center Scholar with Ohio State's Center for Health Outcomes, Policy, and Evaluation Studies. Dr. Viswanath received his doctoral degree in Mass Communication from the University of Minnesota (1990).
Dr. Viswanath's research interest is studying how macro-social factors influence health communication, particularly strategic communication campaigns. His scholarly work focuses on health communication and social change in both national and international contexts with a particular focus on communication inequities and health disparities, and sociology of health journalism. He has been involved with planned social change projects in India and the United States. His current research examines the use of new communication technologies for health among urban poor; medical and health reporters and the conditions of their work; and social capital and health communications. Dr. Viswanath has published more than 63 journal articles and book chapters and co-edited three books and monographs including, Mass Media, Social Control and Social Change with David Demers (1999) and The Role of the Media in Promoting and Discouraging Tobacco Use, a monograph to be published by the National Cancer Institute. He was also the Editor of Social Behavioral Research Section of the International Encyclopedia of Communication, a 10-volume series to be published by the Blackwell Press.
An internationally-recognized health communications expert, Dr. Viswanath also holds leadership roles in professional organizations. He was the Chair of the Mass Communication Division of the International Communication Association, Head of the Theory and Methodology Division of the Association for Education in Journalism and Mass Communication, and Secretary and President of the Midwest Association for Public Opinion Research (MAPOR). He was recently elected a Fellow of MAPOR.