---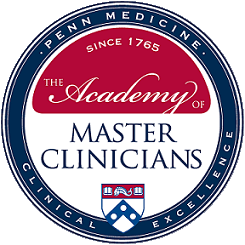 Nominations Due October 15, 2022
---
Instructions
Read Carefully
PLEASE NOTE: The review committee will only consider nomination applications that are complete, submitted within this survey, and on time. Do not email materials to review committee members. No exceptions.
The Nomination Process
Nomination is a two step process.
collect all required materials before beginning this survey

upload all required materials here as discrete files to the appropriate survey questions
Required Materials
​​​​Please Read Letter Requirements Carefully: All submitted letters should provide specific examples that illustrate the principles and requirements for election to the AoMC, and address areas such as the nominee's core philosophy regarding patient care and teaching/training, mastery in clinical care and delivery, personal values and beliefs, the importance of professionalism, and any other qualities relevant to being a member of the AoMC. Do not submit letters of support for academic promotion.
1. Letter of Nomination
A letter of nomination should meet the following criteria:
identify the submitter as the nominator

summarize the accomplishments of the nominee
NOTE: The Letter of Nomination should not restate the nominee's CV.
2. Additional Letters
A MAXIMUM of THREE (3) additional letters of support from others (faculty, staff, trainees) may be submitted. ONE (1) of these letters may be from outside Penn Medicine.
3. Leadership Attestation Form
The Leadership Attestation Form requires that the Department Chair/Division Chief, Physician leader of Penn Specialty Practices/Penn Primary Care, or Chief Executive Officer of Lancaster General Hospital, Princeton Medical Center, Chester County Hospital, or Penn Medicine at Rittenhouse (as appropriate to candidate) affirms that
he/she/they acknowledge and are in support of the nominee in fulfilling responsibilities associated with being designated as a member of The Academy of Master Clinicians

professionalism expectations have been met by the nominee as follows:

Lack of state-board sanctions

Minimal founded patient & safety complaints

Minimal professionalism concerns captured in learner evaluations, Penn Safety Net, etc.

Absence of active remediation plan
4. The Nominee's Core Philosophy Statement (maximum 600 words)
This is NOT the personal statement submitted for academic promotion. The core philosophy statement for the AoMC will focus on the nominee's core philosophy on what it means to be a physician, what moves and inspires them, what they believe service as a physician should reflect: what will be their legacy?
5. The Nominee's CV
---
---
Nominations Due October 15
---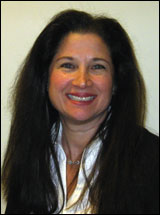 Laurie A Loevner, MD, Chair of the Academy of Master Clinicians Nomination Committee
Founding Member of the Academy of Master Clinicians
Professor of Radiology at the Hospital of the University of Pennsylvania
Email: laurie.loevner@pennmedicine.upenn.edu